Alewijnse
Alewijnse is a global player with more than 130 years of experience in maritime electric technology. As an all-round systems integrator, our company supplies a comprehensive range of innovative technical services, electrical engineering, automation solutions, navigation & communication and audio, video & IT-solutions.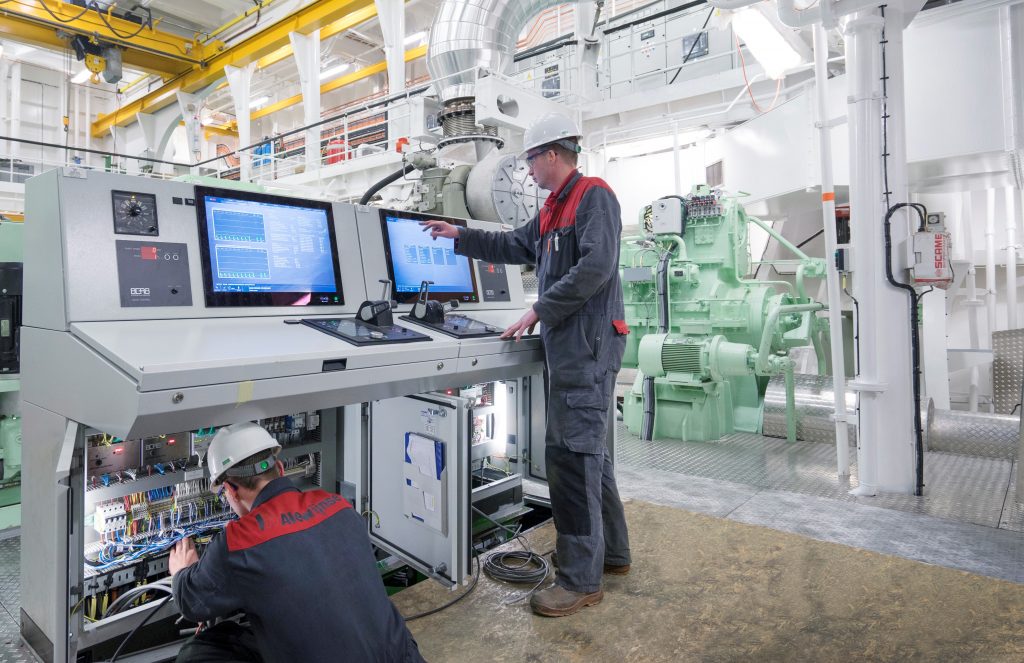 Trusted partner in electric technology
Over the years, Alewijnse has been a trusted partner for various owners, operators and shipyards in new builds, mid-life extension programs and ad hoc service requests. Being a frontrunner in both innovative energy, propulsion, automation solutions we are a unique partner to keep your assets in a safe, reliable and sustainable operation. A unique partner, to think along with you to find tailor-made solutions for all your maritime electric needs.
Safety in Offshore & Dredging
To the offshore & dredging sectors, we offer a wide variety of specialist activities– including oil & gas, offshore support, renewables, dredging, shipping, deep sea mining and exploration. Due to our large resources, flexible network, 24/7 availability, our committed teams are able to complete each project or service request successfully, on time and on budget. Being in the industry for more than a century, aspects like protecting the environment, health and safety are a part of our core values.
Expertises
Conceptual Design
Systems Engineering
Detailed Engineering
System Integration
Production & Installation
24/7 Service & Maintenance
Local Presence & Global Involvement
On-site Project management & Supervision
Solutions
Vessel Automation Systems
Process Automation Systems
Electric Propulsion & Power Generation
Switchboards, Operating Consoles
Distribution & Control Panels
Navigation & Communication
Integrated Bridge Systems
Audio Visual Entertainment and Convenience
IT Systems
Security Systems
Lighting Control Systems
Pieter Vosselman Account Manager, +31 6 120 26 341
Johan van Rikxoort Product Manager, +31 6 121 80 142
Ben Bonte Service Manager, + 31 6 109 05 330
Maurice Seijkens Sales Manager, + 31 6 138 94 124