Gassco to use Vesterled pipeline beyond design life
Norwegian gas transport company Gassco has received approval to use the Vesterled subsea pipeline in the North Sea beyond the design life.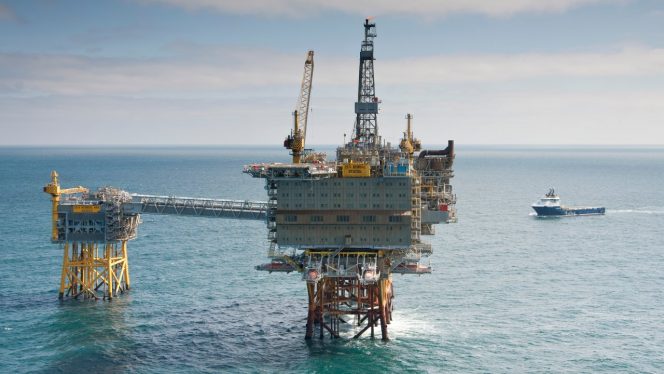 "We have now given Gassco consent to operate the pipeline until the production license expires in 2028," the Petroleum Safety Authority Norway said on Tuesday.
Vesterled transports dry gas from the Heimdal riser platform in the Norwegian section of the North Sea to St. Fergus in the UK. It is 361 kilometers long overall and has a diameter of 32 inches.
The Heimdal Riser platform (HRP) in the North Sea is tied back to, and operated as an integrated part of, the Equinor-run Heimdal platform.
The Heimdal facilities serve as a hub for the allocation of gas from the Oseberg Gas Transport line, as well as from Huldra, Heimdal, and Vale fields, between Statpipe and Vesterled. These systems run to continental Europe and Britain respectively.
While Gassco has secured the license to operate the pipeline until 2028, it can be that the pipeline operations might cease earlier than that. Namely, production is declining from the fields serving the Heimdal platforms, and Gassco and Equinor as operators of the two platforms on the Heimdal field, are now working on studies "to ensure the best possibleutilizationn of the facilities before considering shutting down operations on the two platforms in 2021 or 2022."
According to Equinor, the Valemon field, which currently accounts for the largest gas volumes to Heimdal, will transfer its remaining gas production to Kollsnes via Kvitebjørn from 2021, and unless these volumes are replaced by new gas from other fields, operation of the Heimdal platforms will no longer be profitable.
Per available info, Gassco is looking at whether there are good potential alternative solutions for remaining gas resources in the Heimdal area. This work is being conducted together with the Heimdal companies and other operators in the area, and more on this should be known during the course of 2019.
As the Heimdal process platform has auxiliary systems that are required for operation of the Heimdal riser platform, Gassco is studying alternative solutions to maintain gas transport throughout the entire area. An investment decision regarding construction of a subsea bypass of the Heimdal platforms is expected in summer 2019.
In order to prepare for a possible shutdown of Heimdal in 2021 or 2022, the Heimdal partners and Gassled started a joint shutdown and removal project for the two platforms. The project was initiated to comply with the requirements in the Petroleum Act regarding cessation of petroleum activity. In January 2019, Gassco and Equinor will submit a joint proposal for an impact assessment programme for removal of the two platforms. If no new process users emerge, a cessation plan will be drawn up for Heimdal, which will be submitted to the authorities in 2019-2020, Equinor has recently said.
Offshore Energy Today Staff