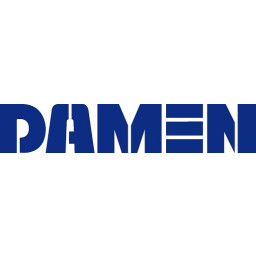 Damen Mid-Sized Vessels
Project Coördinator Mechanical Systems
Do you have project coordination experience with a background in mechanical systems such as propulsion, primary and secondary ship systems?
Does taking part through the entire development process from tendering up to installation on board and final product acceptance and handover to the customer, power your day? Then we need to hear from you!
In this position you guide a dedicated team to deliver a package of mechanical systems. You make sure the team drives and attains targeted results within the set project constraints for schedule, quality, and cost .
Your main focus is to manage the package of systems to ensure there is full compliance with the applicable requirements and specifications. Of course you make sure this is in close connection with the entire project and project stakeholders.
About Damen Mid Sized Vessels
We deliver maritime projects for various markets like e.g. defense & security, public transport, offshore and dredging.
Our projects are Engineered to Order (ETO). Which means we are involved throughout the project, from the commercial phase and building the PM strategy, until commissioning, delivery and warranty. This makes our work very challenging because the environment is complex and we have a lot of stakeholders.
We work in close cooperation with various internal departments, (sub)contractors, teams on the shipyard and of course the client and her representatives.
The role of Project Coordinator Mechanical Systems involves active engagement with our partners, engineering team, supply chain team, the yards and subcontractors. It includes activities related to the definition, procurement, engineering, interfacing, installation, verification, and acceptance of the relevant systems for large complex vessels. This to ultimately achieve a successful integration of the various systems into an effective vessel.
You are driven to make it happen, whilst ensuring stakeholder satisfaction and safeguarding Damen interests. You direct and manage the package(s) of systems in an integral manner, balancing safe work, completion of the project and maximizing profit within a complex environment.
We believe that as Project Coordinator you should be where the action is, which means you move with the project abroad, together with the project team.
As a Project Coordinator Mechanical Systems, you:
Take ownership of the assigned package of systems for the entire project to drive and attain targeted results within the set project constraints for schedule, quality, and cost;
Ensure full compliance with all applicable requirements and specifications, as imposed by our customer and Damen MSV;
Organize and participate in project reviews and participate during contractual milestones, tests, and trials, such as FAT's, HAT's, and SAT's, acting as the internal accepting party;
Secure the planning, execution and synchronization of project activities related to all deliverables and obligations of the project team, thereby ensuring the proper integration of the related systems;
Expediting actual progress with vendors and subcontractors for the package(s) of systems;
Identifying and timely communicating changes and deviations from the original bid;
Assisting in reviewing co-makers' qualification and screening client specifications. Ensuring the releasing of purchase orders & stage payments;
Identifying and reviewing concessions, variation to contract requests and changes to subcontracts;
Steering and motivating employees, contractors, and stakeholders.
To be successful in this role, you bring:
At least higher vocational or academic level of thinking, in the field of Mechanical Design and Engineering;
At least 5 years of project management experience in similar projects (shipbuilding, oil and gas, construction);
Experience in working in an international organization;
Proven ability to oversee and handle a variety of aspects and issues, regardless the nature (financial, HSSEQ, operational progress, commercial);
Shows, by nature, a professional and balanced attitude. Fuels discussions that have to take place;
Takes ownership and ensures accountabilty;
Good command of the English language;
Flexible in regards to dividing your working time between different offices and locations.
a dynamic international working environment focusing on technology and innovation;
competitive salary;
a work from home policy;
at least 40 days of annual leave;
travel allowance;
pension allowance;
professional and personal development through training.
For more information about this vacancy please contact [email protected] (HR advisor) or Gerard Eggink (Recruiter) 06-10 26 55 93
#LI-GE2