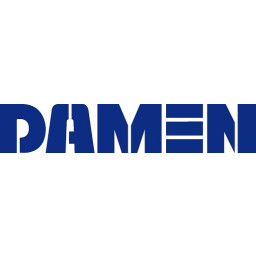 Damen Workboats
Project Manager Workboats
The goal is to develop, design and construct a portfolio of tugs, dredgers and high speed craft in the most effective and efficient manner, primarily based on series production of (smart-customized) standard designs. Damen Workboats offers a range of innovative, standardized & smart-customized designs, fulfilling current and developing market demands, with well-balanced levels of quality, service, price, and delivery time; thereby providing optimal solutions for our clients. Our vessels are produced at our yards in Vietnam, China, Turkey and the Netherlands.
For our office in Gorinchem, we are looking for an enthusiastic, communicative and experienced Project Manager (40 hours).The Project Manager is responsible for the progress, execution and financial results of his projects. This includes, among other things, coordination and monitoring of the progress of engineering activities, production- and delivery planning for the benefit of our customers.
Coordinates, guides, directs, supervises and monitors projects in all aspects from start to finish for the benefit of our customers;
Coordinates the progress of all engineering activities and checks the availability of technical drawings and revisions if any;
Is responsible for timely submission of the correct drawings for classification;
Controls (indirectly) the progress of production and of the warehouse and supervises projects with regard to production- and delivery planning, partly through coordination with the purchasing department;
Monitors additional work and is responsible for pre and post-calculations, the administrative processing and invoicing of projects (use of the ERP system) and ensures proper completion and communication with all parties involved;
Ensures correct and regular coordination of delivery agreements with the customer and a satisfactory handling in accordance with the contract.
Bachelor Mechanical Engineering or similar, supplemented with relevant training courses such as purchasing, work preparation, project-/supply chain management or similar;
Experience with contracts in English is desirable (contract clauses, technical specifications, sales & delivery conditions, bank guarantees, letters of credit);
At least 5 years of work experience in a similar position, preferably a technical background in the maritime sector;
Familiar with common metal work, knowledge of hydraulic, electrical and electronic installations is an advantage;
Result-oriented "leader" with initiative and management skills;
Good commercial attitude, social and communicative skills, team player;
Mastery of Dutch and English.
We want to make sure you are happy in your role as Project Manager, so we will support you to develop yourself in this position. We are a growing organization where innovation is the driving force. Entrepreneurship is in our DNA, and that's why we continue to grow and innovate and offer plenty of opportunities. All you have to do is grab them. 
We offer you:
Personal guidance, freedom, varied work and a work environment where your opinion counts;
An excellent benefits package tailored to your experience and education level;
A dynamic international working environment focusing on technology and innovation;
An open, informal, no-nonsense culture with short communication lines;
An active social environment in terms of business culture, events and sports.
We look forward to meeting you! Do you need more information? Don't hesitate to get in touch with Gerard Eggink (Recruiter) 06-10 26 55 93

Damen Workboats does not approve of a commercial, contractor and/or agency acquisition or commercial use of this advertisement. Proposing candidates without invitation is not appreciated and will not be considered.
More jobs from Damen Workboats
As a Lead Engineer Mechanical/Hydraulic, you will be part of our standardization team responsible fo...
You create the new projects in our systems which are based on templates, ensure that the right peopl...