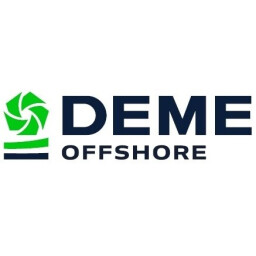 DEME Offshore
Senior Procurement Engineer - Offshore Installatio...
SUMMARY
As a Senior Procurement Engineer, you work in the DEME office in Luxembourg and support our DEME EPC Procurement department with different projects worldwide.
YOUR RESPONSIBILITIES
You will be working in a multi-disciplinary project team (including design engineers/manager, tender engineer/managers, contracts manager, technical experts, fabrication managers,…);
you prepare complete tender request packages towards suppliers;
you follow up tenders from suppliers (price, contractual & technical aspects, planning, QA/HSE aspects, …);
you organize clarification/negotiation meetings with suppliers;
you negotiate/finalize contracts with suppliers together with project team and connect with contractual and technical colleagues where required;
you define and manage project opportunities and risks will be part of your responsibilities;
you share market intelligence/drivers, suppliers' knowledge, technology evolutions and innovation opportunities;
you follow up on feedback from contracted suppliers, including opportunities/risks, suppliers performance on capacity, quality, Total cost, security of supply and planning.;
you develop your network with the suppliers, within the procurement department and the project teams;
you apply business policies and standards;
you assist in improving procurement processes, results and efficiency.
YOUR PROFILE
Preferably holding a Master degree in engineering (or equivalent by experience but as a minimum holding a Bachelor's degree in engineering);
curious, analytical, meticulous and result driven;
in the ability to prioritize your activities and meet deadlines;
a team player (develop working relationship with various internal and external stakeholders);
a skilled negotiator and excellent communicator and in the ability to influence business partners and suppliers;
a strategic and conceptual thinker;
customer oriented;
fluent in English, speaking and writing;
familiar with MS Office and an expert in Excel;
willing to work in the DEME office in Luxembourg and occasionally abroad.
OUR OFFER
Opportunities to develop your career in a competitive multinational environment in Luxembourg, as well as abroad;
working in close cooperation with a team of motivated colleagues;
top quality education and training opportunities;
a competitive salary with extra-legal benefits.