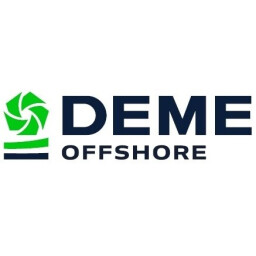 DEME Offshore
Structural Engineer
Summary
As a Structural Engineer at DEME you assists the different internal departments with, among others, calculations and preparation of procedures during the preparations phase and execution phase of our offshore installation projects. Because of the wide variety of projects, we are looking for motivated candidates to reinforce our team. Together, we work on DEME's vision of creating a sustainable future.
Your responsibilities
analyze specifications on structural design and define the scope of work;
prepare design calculations for all structural design work within the scope, budget and schedule defined at the start of the project;
prepare procedures for using and testing the installation aids and discuss these procedures with the project team;
perform detailed calculations, develop appropriate in-house tools and guidelines, take care of administration of standards, guidelines and norms;
review subcontractor reports for equipment design, structural design work and installation methods;
review and design lift-points, prepare and review structural FEM models and prepare calculation reports;
design workplatforms, grillage and seafastenings for the lift and transport of platform items.
Your profile
Bachelor or master degree in civil or mechanical engineering;
relevant experience with structural engineering in the offshore industry;
speak and write fluent English;
be communicative, problem solving and have attention to detail;
be able to work closely with others and also perform well individually;
business processing, focus on efficient and effective processes and results;
have a flexible attitude, adapt behavior and work methods in response to new information, conditions or unexpected obstacles.
Our offer
An extensive mobility program for a healthy work-life balance
A permanent training track which allows you to develop yourself personally and professionally
A stimulating, innovative workplace with numerous growth opportunities
A people-oriented environment with an interactive health program and a focus on employee wellbeing.