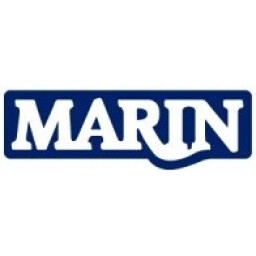 Maritiem Research Instituut Nederland
Specialist Data Engineering
Support the maritime sector and improve shipping by developing smart data and software solutions.
Who will your colleagues be?
The Data Science & Process Optimisation team consists of eight specialists with various backgrounds such as computational science, mechanical engineering, and maritime technology. We are creative in finding ways to support our colleagues in making the best use of the data from MARIN's experiments and simulations. There is a positive and open atmosphere with a high involvement in MARIN's mission and ambitions.
What will your work involve?
Our clients challenge us with new questions about their ships. This requires new methods and tools to analyse and visualise the data from our model-scale experiments and simulations. You make the connection between our hydrodynamic and nautical experts, software engineers, and data scientists to develop the most efficient way to answer the client's question. Improving our internal processes for data analysis, data storage and reporting is another big component of the work. You will be a pioneer, creating innovative prototypes based on recent developments in software architecture, cloud techniques and data engineering.
What do we offer?
A stimulating environment which will allow you to develop while maintaining the freedom to choose your own path.
An attractive salary and benefits package, including our annual profit sharing and excellent pension scheme.
Lifecycle allowance of 5,55% of your gross monthly salary.
29 vacation days (fulltime) + 5 scheduled days between Christmas and New Year.
Plenty of opportunities for your professional development and career advancement.
Development through training courses, further education and coaching.
Flexibility in working hours and a hybrid working arrangement to support your work-life balance.
Who are we looking for?
You quickly understand the client's requirements and come up with an efficient solution to meet those requirements. Working with various teams of experts and software engineers gives you energy. You have an affinity with data engineering and data science. Experience with Python is a must. You are familiar with web-based applications, databases, cloud services and Docker. A good understanding of physics or hydrodynamics is a great asset to help interpreting the client's requirements. You have a good command of the English language and are willing to learn Dutch if that is not your mother tongue.
Who are we?
MARIN is a globally recognised institute in maritime research, based in Wageningen, the Netherlands. Our mission is 'Better Ships, Blue Oceans': we stand for clean, smart and safe shipping and sustainable use of the sea. We do this as an independent knowledge partner for the maritime sector, governments and society. We work with around 450 specialists in various fields who are proud of an open and collaborative culture in which you can explore your ideas and take initiative.