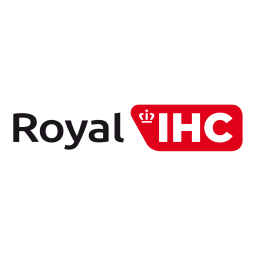 Royal IHC
Mechanical Engineer
As mechanical design engineer you shape our large offshore machines from initial thought and concept all the way to the final design. With your analytical skills and understanding of materials, structural behavior, drive systems and component integration you are able to solve challenges that may have looked impossible to solve at the beginning. Together with your colleagues from different disciplines, you make the informed decisions to end up with efficient solutions that do meet the client requirements and often push the boundaries that were set before.
You will be responsible for
Preparing designs as described above
Cooperation with different disciplines
Representative in project meetings
Communication with external stakeholders like clients, suppliers and class societies
Job requirements
In possession of a diploma from a higher education institution with a mechanical background
Experience with 3D CAD, PDM
Experience with FEA is a pro
Good knowledge of the offshore and marine industries
Combined forces add up really fast, so you are a team player with a problem solving attitude
About Royal IHC
Royal IHC enables its customers to execute complex projects from sea level to ocean floor in the most challenging of maritime environments. We are a reliable supplier of innovative and efficient equipment, vessels and services for the offshore, dredging and wet mining markets.
With a history steeped in Dutch shipbuilding since the mid-17th Century, we have in-depth knowledge and expertise of engineering and manufacturing high-performance integrated vessels and equipment, and providing sustainable services. With our commitment to technological innovation we strive to continuously meet the specific needs of each customer in a rapidly evolving world.
As an employer we pride ourselves in providing a challenging, diverse and development focused working environment. Besides a very generous benefits package we also equip our employees with excellent tooling.
Are you interested in the above position and want to become a member of the Royal IHC team? Please apply directly! For more information about the role, Royal IHC or the application process, please visit royalihc.com/careers or email us at for roles based in the UK or call +31 880 153466 for roles based in the Netherlands.
Royal IHC does not approve of any commercial, contractor and agency acquisition via this job posting. Proposing candidates without explicit invitation to do so is not appreciate and will not be considered by Royal IHC and its affiliates. No commercial use of this advertisement is permitted.