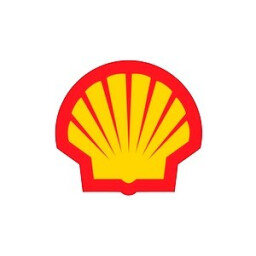 Shell International
Team Lead OWF Electrical Engineering
This is an exciting opportunity for you to lead the Offshore Wind Electrical Engineering team wherein you will be overseeing and delivering technical expertise in EC&I engineering to the offshore wind projects and opportunities.
Where you fit in
Shell is growing its Renewable Generation and offshore wind portfolio through development of new business opportunities or buy into projects and operating assets. Particularly in NW Europe, the market is increasing in size and competitiveness. With this maturation, the landscape is changing and will require a fresh look on project development, both technically and commercially. A key part of this development is Shells capability in EC&I engineering, where new approaches, designs and technology developments are continuous and developments strive to improve efficiency, drive down cost and reduce HSE risk. The offshore windsupply market is highly competitive and evolving and a key part of the role will further develop Shell's relationship on technical aspects within the supply chain, in collaboration with C&P.
This role will consist of developing and overseeing the electrical team lead activities as well as supporting offshore wind projects and opportunities where required. You will be setting strategic direction for the team, implement processes and ways of working in close cooperation with the rest of the technical offshore wind team and other interfaces, within the offshore wind and Renewable Generation organization and relevant discipline engineering pools.
The EC&I engineering team will deliver support for projects globally in all phases of the project lifecycle. You will work closely with the R&D team to exchange on future technologies and implementation of those. You will set up and implement fit for purpose processes (like approach to specifications, assurance, ways of working, technical due diligence), be responsible for capturing and distributing lessons learnt between projects and regions and set standardization. You are responsible to develop the team and capability to support the business needs, having a strong focus on care for people and their development. You will furthermore work with the other technical leads together with the manager technical engineering in shaping and implementing the strategy for offshore wind in the technical space.
You will act as technical authority in EC&I Engineering for the various projects in role of sponsor or assurance reviewer ensuring highest level of risk reduction, raising concerns, bringing in Shell knowledge to JV's and capturing lessons to further improve. You will also work closely with the relevant suppliers & build relationships in the industry together with C&P.
In addition to team lead duties, you can expect to be working on projects where you will lead selected engineering scope for projects and opportunities, driving for best value results from the technical concept and design safely, on time, on budget and to the required specifications and quality standards focusing on maximizing the safe efficient revenue from the asset over the life of the project.
What's the role?
As team lead:
Establish, lead, and manage and being responsible for overseeing the activities & health of the EC&I Engineering team on global scale for offshore wind
Defining and implementing the strategy for EC&I Engineering considering shell strategy, market developments & requirements (local content, circularity, low cost, etc.), supply chain developments, technology innovations, improvements, and lessons learnt in alignment with stakeholders, leveraging shells unique selling points as innovation and wider technology knowledge & tools where it makes sense
Provide (highest) technical assurance for respective disciplines in Offshore wind for the global offshore wind portfolio
Act as main technical focal point towards strategic partners & supply chain in EC&I Engineering. Experience & extensive network in the industry are key
Oversee and drive approach to EC&I Engineering technical due diligence activities.
Responsible to establish, implement and continuously improve team ways of working (systems, processes, instruments, resources, and standards like employer requirements to reduce LCOE, increase safety & quality, increase efficiency and maximize value)
Own EC&I Engineering technical development projections in support of bids, in close collaboration with key business stakeholders, (technical innovation, LCOE, C&P, Project Services.
Resourcing (globally and in respective countries, in line with project and JV requirements, capability building and responsible for setting up and implementing development of team members to meet current & future business requirements)
Responsibility for optimal coordination and allocation of respective engineering resources and support for offshore wind projects and opportunities globally
Alignment and overall management responsibilities on interfaces and strategic alignment with the other discipline engineering / technical teams and FEDM teams in offshore wind. Key focal point and center of expertise for internal requests on specific discipline questions
Key counterpart for global discipline heads in respective discipline and develop competency matrices, career paths, and alignment with wider shell organization (in particular P&T)
Support Operational Projects and act as focal point for respective discipline for second line technical support (e.g. component repair & replacements, asset integrity support)
Fixed & Floating wind projects, globally
Safety for design Programs, competitive scoping, and pushing further improvement programs to professionalize the approach and EC&I Engineering team
Maintain strong links & alignment with other technical functions, (WTG, Offshore structureswind resource & yield team, T&I, O&M, etc.)
What we need from you
We are keen to speak from individuals with relevant technical work experience within the wind and/or offshore wind industry. You must have extensive knowledge of transmission systems and experience with project engineering and/or project management in a matrix organization. You'll also call on your degree in Electrical Engineering or equivalent.
We also hope you possess the following skills and experience:
Strong personal leadership in HSE and Quality, particularly in safe by design
Experience in leading high-performing multidisciplinary teams 
Facilitator skills in opportunity framing and/or competitive scoping is a plus
Expert knowledge of cost control philosophy and methodologies, estimating, change management, and document controls procedures required.  
experience with budgets, scheduling and RFP processes. 
Outstanding interpersonal oral and written communication, presentation skills required. 
Demonstrated ability to manage multiple people from all types of fields of expertise. 
Demonstrated ability to manage multiple primes and subcontractor relationships simultaneously 
Highly motivated, self-starter, ability to work well with others and be a good team player. 
Knowledge of risk evaluation and statistical modelling a plus. 
Advanced knowledge of Office 365; MS Project application, Visio, MS Access, Word, Excel, SharePoint and PowerPoint. 
In addition to the technical and project management skills described above, the successful candidate will need to be a strong team player with effective communication and relationship skills and strong analytical and problem-solving skills, when influencing and liaising with a multitude of different stakeholders.
COMPANY DESCRIPTION
An innovative place to work
There's never been a more exciting time to work at Shell.
Join us and you'll be adding your talent and imagination to a business with the ambition to shape the future – whether by investing in oil, gas and renewable energy to meet demand, exploring new ways to store energy, or developing technology that helps the world to use energy more efficiently, everyone at Shell does their part.
An inclusive place to work
To power progress, we need to attract and develop the brightest minds and make sure every voice is heard. Here are just some of the ways we are nurturing an inclusive environment – one where you can express your ideas, extend your skills, and reach your potential.
We're creating a space where people with disabilities can excel through transparent recruitment process, workplace adjustments and ongoing support in their roles. Feel free to let us know about your circumstances when you apply, and we'll take it from there.
We're closing the gender gap – whether that's through action on equal pay or by enabling more women to reach senior roles in engineering and technology.
We're striving to be a pioneer of an inclusive and diverse workplace, promoting equality for employees regardless of sexual orientation or gender identity.
We consider ourselves a flexible employer and want to support you finding the right balance. We encourage you to discuss this with us in your application.
A rewarding place to work
Combine our creative, collaborative environment and global operations with an impressive range of benefits and joining Shell becomes an inspired career choice.
We're huge advocates for career development. We'll encourage you to try new roles and experience new settings. By pushing people to reach their potential, we frequently help them find skills they never knew they had, or make career moves they never thought possible.