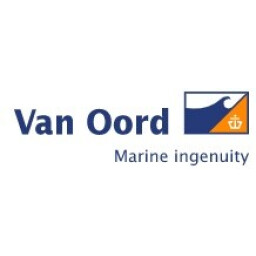 Van Oord
Logistics Engineer Offshore
40km Line pipe from India. 3 Single Point Mooring Buoy systems & subsea structures from Indonesia. These are permanent works that require transport to a project we're preparing for in Mexico. The logistics engineer drives the decision-making process on intermediate storage or marshalling near the execution site with the impact on different modes of transport for the different legs. Are you the experienced individual that sees the complete picture and lays the logistical puzzle as an integral part of the project team? For future projects we expect nothing less than the strongest logistics strategy. Are you going to make the difference?
In the role of Logistics Engineer, you will be responsible to provide detailed tender input concerning the cost for mobilization/demobilization, the logistics infrastructure on- and offshore, customs regime for import & export of project equipment and vessels and marshaling yards. This information is required to be captured into a Customs & Logistics Plan. You will appoint all associated agents and work with Marine Hire specialists to secure transport for the key packages.
Your responsibilities
Tender Phase
Map the logistics on- and offshore infrastructure, customs regime, available Marshalling locations as well as client requirements;
Determine logistics scope for project main equipment and permanent works;
Identify Vessel importation process, the key applicable restrictions and required customs permits in cooperation with Legal and Finance department;
Provide input on key procurement packages for: Incoterms, Customs, Trade Agreements, Transport, Handling, Marine Hire needs, Marshalling port facilities etc.;
Identify potential agents ;
Provide scenarios and associated budget quotes for all of the above.
Project Preparation phase
Create Customs & Logistics Manual and prepare a working method to administer the logistics movements of all equipment;
Setup and organize the logistics for the delivery of the materials and equipment required for the key packages of the project;
Tender scope and appoint Ships Agent, Customs-/Logistics Agent, Marshalling Yard;
Coordinate Mobilisation of project cargo through Logistics Department;
Coordinate the appointment of support vessels through Marine Hire desk;
Coordinate application of Permits, Flag-waver and exemptions as applicable.
Job requirements
Bachelor degree in the disciplines of logistics or supply chain. Candidates with extensive experience with an intermediate vocational (MBO) degree can also apply;
At least 3 years' work experience in a similar international logistic role, preferably with an international oil & gas project organization;
Knowledge of shipping terms and transport documents & contracts;
Good command of written and spoken Dutch and English;
Familiarity with logistics-related matters such as trade and customs compliance, hazardous goods and Incoterms;
Someone who takes ownership of the logistics scope and is able to hold his/her own;
Able to think outside the box and come up with creative/innovative solutions
Problem solving abilities;
Analytical, able to translate concept to practice and present this in a structured commercial manner;
A team player with a customer-focused attitude and organisational sensitivity;
A person who is meticulous and is able to perform well in a dynamic and sometimes hectic environment;
Excellent communication and social skills;
Willing to travel.
We offer
A procurement position in which you are going to cover a lot of distance, both literally and figuratively. You will really be able to get things done and you have the freedom to develop your technical skills as well as your personal competences. A nice bonus: our windfarms contribute to sustainable energy and a better climate. Next to that we offer:
A salary that matches your responsibilities and experience;
32 leave days of which a max. of 7 days can be appointed as collective leave days;
A pension scheme;
A variable bonus;
Extensive learning and (personal) development possibilities;
An adequate travel allowance;
Collective health insurance (optional);
Flexible working hours.
About Van Oord
Van Oord is a Dutch family-owned company with more than 150 years of experience as an international marine contractor. The focus is on dredging and marine construction, offshore wind, offshore infrastructure and infrastructure in the Netherlands. Its head office is in Rotterdam. Van Oord employs 4,700 staff, who worked on 187 projects in 35 countries in 2021. The fleet consists of about 70 vessels and a large amount of special-purpose and auxiliary equipment. Van Oord delivers marine ingenuity by using smart, innovative and sustainable solutions to create a better world for future generations.
Do you want to be a part of Van Oord?
Interested? Apply via the application form below. Do you have any questions? Please contact Marlous Poortema.
Do you like to know more about and want to stay informed of other vacancies within Van Oord? Climb aboard and follow us on LinkedIn, Instagram, Vimeo and Facebook!