LOC in rig move, reactivation surveys on Borr Drilling rigs
LOC Group, a service provider to the offshore oil and gas industry, has been hired by jack-up rig contractor Borr Drilling for Marine Warranty Surveyor ("MWS") services, and for rig reactivation survey in W. Africa and Singapore, respectively.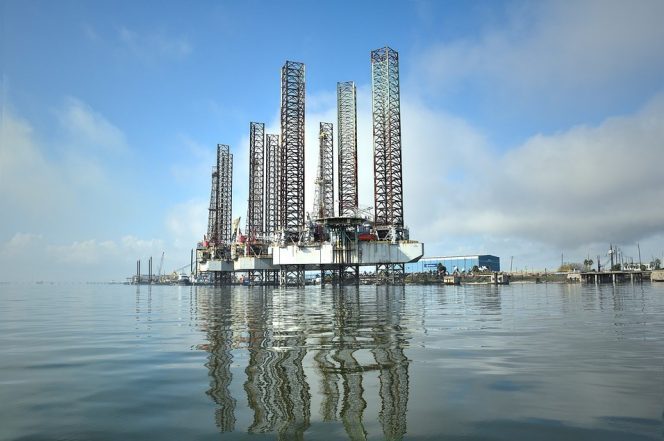 According to LOC,  the MWS services for rig moving of the Norve and Frigg rigs are already underway, and LOC said its office in Nigeria is ready to support more of Borr's rigs that are expected to work there in 2019.
The reactivation surveys started in early January 2019 on rig Odin which was completed by mid-January to meet a fast track schedule for its mobilization.
As previously reported, Borr in November 2018 said it had in W. Africa won two contracts for the Norve jack-up, which had completed drilling in Gabon.
Also worth noting, on the of back what Borr considers favorable market conditions, the company in October decided to activate a further four newbuilds, bringing the total number of newbuilds being activated to seven. The company at the time said it expected to find contracts for the four rigs within the next six months.
Furthermore, France's Total in January exercised its option to extend the contract for the Frigg premium jack-up rig for work in Nigeria from January 2019 to October 2019.
As for the LOC contract, LOC said the deals marked a strong start to the year by LOC, with the Group also signing rig survey and MWS agreements with Perenco, Foresight Offshore Drilling Limited S.A, Pacific Drilling, Gulf Marine Services (GMS) and Aban Offshore over recent weeks.
As per the statement by LOC on Thursday, in 2018, LOC was was the MWS on more than 400 rig moves, across the world.
Paul Miles, Group Director of Rigs at LOC, said: "I am delighted with LOC's strong start to the year. Our rig services have been a core focus of the Group in recent years and these contract wins are a clear sign of our strong offering. Since the last quarter of 2018, we have seen an increased demand for our rig services and are therefore optimistic for a strong year for LOC."
Increase in rig activity
Following the news, Offshore Energy Today reached out to LOC seeking further info on the scope of work and on the business outlook for LOC.
Paul Miles told us that LOC would, as the MWS for Norve and Frigg rigs, act on behalf of Borr's insurers to check, monitor and approve that the rig moves are conducted in accordance with approved procedures and good marine standards.
"The work includes reviewing seabed/foundation integrity, rig move procedures, the rig marine operating manual, checking the tugs & rig, and monitoring the weather before approving the rig move so it can proceed," Miles told Offshore Energy Today.
As for the reactivations of the rigs in Singapore, Miles said: "The reactivation surveys were carried out on three of Borr's rigs that were stacked in Singapore.  The work was on behalf of Borr and their insurers to confirm the rig has been reactivated and is operational.
Looking at what's ahead for LOC, Miles said the company is seeing an increase in rig activity, including dry transport of rigs to different regions, reactivations of stacked rigs and infield rig moves. 
"These have been predominantly in the Middle East and West Africa but the outlook is stronger in most regions.  In our experience, the rig market is one of the first sectors to recover after a slow down, which is why the rig sector has been a core focus of LOC in recent years, marked by the acquisition of John LeBourhis and Associates in 2017 and an expansion of our geotechnical team," Miles concluded.
Offshore Energy Today Staff
Related news
List of related news articles