Maersk Supply Service completes OSV newbuild program with final Starfish AHTS delivery
Maersk Supply Service has completed its OSV fleet renewal program as it has taken delivery of the Maersk Maker AHTS.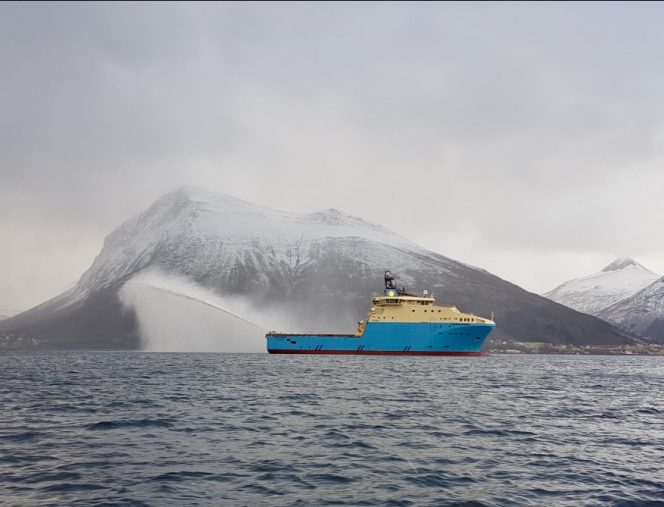 The Maersk Maker, handed over to Maersk on Thursday, is the tenth newbuild vessel delivered to Maersk Supply Service's fleet since March 2017 and is the final vessel of the company's Starfish AHTS newbuilding series.
MSS has now added six M-class AHTS vessels of the Starfish series and four I-class SSVs of the Stingray series vessels since March 2017.
While it has been taking deliveries of these ten vessels, the company has divested 23 vessels over the last three years, under the divestment program announced in 2016, to reduce its fleet in response to the global over-supply of offshore support vessels, and the lack of contracting opportunity for some of those ships.
Maersk sold several vessels to Karadeniz Holding from Turkey, making sure they leave the OSV space and don't come back as competition, as the vessels were modified into powerplant ships.
Following the completion of the newbuild and divestment programs, Maersk Supply Service's fleet now consists of 30 AHTS vessels, 12 SSVs and 2 PSVs.
"As some of the newest vessels operating in the offshore support vessel industry, they have proven their highly advanced capabilities from the moment of delivery. These vessels are building impressive track records within a range of services and we've received positive feedback from our customers around the world," says Chief Executive Officer Steen S. Karstensen.
As for the fleet divestment program, Steen S. Karstensen said: "It has been a priority for us to do our part in addressing the over-supply in the industry, as well as strengthening our asset base for project delivery. Here at the end of the renewal programme, we have a more modern and competitive fleet to meet the needs of our customers," says Karstensen.
Related news
List of related news articles