Energy Talks: The Front Runners
Wednesday 27 October 2021 | 11:30 – 12:30
The way of the pioneer is not the easy road. Two inspirational talks about the ones that take the first steps in a new direction. What does it take to be a pioneer and what challenges do they face in their journey towards a better future?
Speakers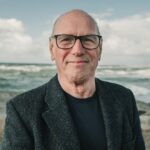 Chris Westra
Offshore Service Facilities
Chris Westra (1949) has been involved in the development of wind energy for some 50 years. He did 20 years of research on the introduction of sun and wind energy at the University of Amsterdam. He wrote several books, articles and brochures on wind energy. At the Energy Research Centre of the Netherlands, ECN, now TNO, he developed and led the first integrated R&D program offshore wind energy (
[email protected]
) from 2004 until 2010. Now he is working with leading parties to get a multi-functional, ecologically sound energy island on the Dutch part of the North Sea done as soon as possible.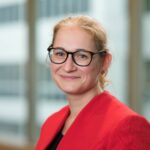 Barbara Zuiderwijk
Green Giraffe
Barbara Zuiderwijk is founder of director of Green Giraffe. Green Giraffe is a financial advisory boutique focusing solely on the renewable market. Clients look to us for our independent, highly specialized, and qualitative advise. We are pushing the boundaries and have introduced many transactions "first" to the market. We make transactions happen.

Furthermore Barbara is recognized in the top 100 most influential female business leaders in the 2021 Women in Power list as well as being a supervisory board member of Greenchoice.

OEEC 2021 content programme
The offshore energy sector is changing. Developments like the energy transition and the need for sustainability are reshaping the industry. During OEEC 2021 we will discuss this transformation and highlight the different facets of an industry in change.