Talk Show: An Energy Mix Demands Collaboration
Tuesday 26 October 2021 | 10:00 – 11:00
The world needs to shift away from fossil fuels to an energy mix dominated by low-carbon sources of energy. The offshore energy industry will concentrate itself on the mix of oil, gas, wind, solar and marine energy. To make the most of the new energy landscape collaboration should be the top priority. But is the industry ready to really make it together?
Speakers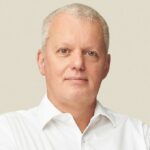 Tom Baur
POM West-Vlaanderen
Tom Baur is a senior specialist in blue energy market development. He advises and connects large companies, SMEs, and public-private-partnerships in the offshore renewable energy in Europe. Tom works with project developers, startups, financiers, investors and accelerator programmes. He has more than 15 years of international experience in the EU and in emerging markets.
Currently as business developer at the regional development agency POM WVL in Belgium; with a portfolio that includes as latest, the EU-Scores project to deliver bankable hybrid offshore marine energy parks.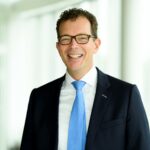 Ruben Dijkstra
Eneco
Ruben Dijkstra is heading Offshore Wind within Eneco since 2013 and holds responsibility for the development, contracting, financing and operations of a portfolio of offshore wind projects in the North Sea area.

Previously Ruben Dijkstra served as Project Director for offshore wind in the Netherlands from July 2008, with the successful completion of the Eneco Luchterduinen project as a landmark project.

Ruben Dijkstra joined Eneco from the Offshore Oil & Gas industry. During his 10-year career in Stork he was responsible for project execution of green field and brown field projects for major operators, such as Shell.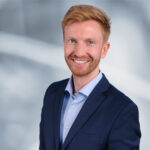 Lars Eirik Nicolaisen
Rystad Energy
Lars Eirik Nicolaisen has been with Rystad Energy since 2008 and is currently deputy-CEO and Senior-Partner, residing in Oslo, Norway. He holds a M.Sc from the Norwegian University of Science and Technology. He has wide experience as an advisor in facilitating for strategy processes with stakeholders in the energy industry including energy companies, suppliers and investors/banks. Lars Eirik has a particular foothold in the offshore Oil & Gas industry and hereunder a core client base amongst the offshore drillers. Lars Eirik is a seasoned speaker and represents the firm on a wide array of industrial topics at external events.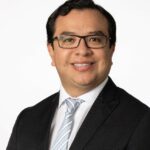 Francisco Boshell
IRENA
Mr. Francisco Boshell leads the work on Innovation for Renewable Energy Technologies at the International Renewable Energy Agency (IRENA). He focuses primarily on providing policy advice and guidance to countries regarding technology innovation, quality control and standardisation programmes for a successful deployment of renewables. During his 18 years professional career, Mr. Boshell has also: developed technical standards for quantifying GHG emission reductions from CDM projects and supported the climate change negotiations under UNFCCC and designed and implemented infrastructure and energy related projects in the automotive manufacturing sector at General Motors. His background is in Mechanical Engineering and he holds a MSc. in Sustainable Energy Technology from the Eindhoven University of Technology.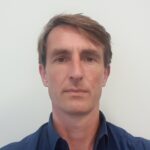 Sjoerd Meijer
KIVI / DEME Group
Working in the offshore heavy lift and construction industry since 2004, started in the conventional offshore energy, and gradually moved into the renewables sector. First in projects, later in commercial roles, nowadays combining both. High interest and regular involvement in a wide variety of projects related to the energy transition. This includes energy generation, energy storage and many new developments such as energy islands. Working for DEME since 2015, presently responsible for DEME's subsea cable projects in North and South Europe, and much involved in floating wind projects.
OEEC 2021 content programme
The offshore energy sector is changing. Developments like the energy transition and the need for sustainability are reshaping the industry. During OEEC 2021 we will discuss this transformation and highlight the different facets of an industry in change.