Energy Talks: The Analysts
Wednesday 27 October 2021 | 14:30 – 15:30
Knowledge is power. Two inspirational talks about those who have a clear view on the road ahead. What are important developments to keep an eye on, what does the future has in store?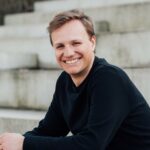 Igno Notermans
DRIFT
Igno Notermans is researcher and advisor at the Dutch Research Institute for Transitions (DRIFT), Erasmus University Rotterdam. As action researcher, he co-organized the transition management process on sustainable hydrogen for the Port of Rotterdam Authority. DRIFT has actively worked on the energy transition with the Port of Rotterdam to become a sustainable and resilient port over the past years, but also develops and shares transformative knowledge in a variety of sectors. Igno has a background in behavioural economics, and currently works on mobility, citizen science and the energy transition in Norwegian ports.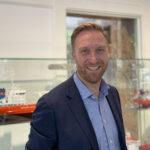 Björn van de Weerdhof
Anthony Veder
Björn van de Weerdhof is Manager Business and Fleet Development for Anthony Veder, a Rotterdam based gas shipping company. Since joining the company in 2011 he is responsible for the expansion of the fleet and mainly focusing on small to midscale LNG projects, including LNG bunkering.
Anthony Veder has a pioneering role in the small scale LNG market. Björn was involved in many successful related LNG projects such as the modification of Anthony Veder's Ethylene/LNG carrier to dedicated LNG bunker vessel for the cruise industry in 2018 and more recently the delivery of their 30,000 cbm LNG carrier Coral Encanto for the Caribbean region.
Björn has a master Degree in Engineering from Delft University of Technology and holds a position as director in the board of the Society for Gas as a Marine Fuel.


OEEC 2021 content programme
The offshore energy sector is changing. Developments like the energy transition and the need for sustainability are reshaping the industry. During OEEC 2021 we will discuss this transformation and highlight the different facets of an industry in change.