Energy Talks: The Game Changers
Tuesday 26 October 2021 | 11:30 – 12:30
Vision without action is a daydream. Two inspirational talks about how a fresh idea transforms in a game changing development. What experiences can the game changers share about this process?
Speakers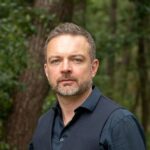 Tomas Sterckx
DEME Group
Tomas Sterckx is an R&D and Project manager at Dredging International. After graduating at the Universities of Brussels and Antwerp he worked a.o. at the Antwerp Port Authority and at projects for Development Aid in Afrika. The vast greatness of the River Congo became the outset of his enthusiasm for marine and environmental engineering and his first contact with Dredging International (DEME).

After working in several international units at DEME he now specializes in nature based solutions, ecosystem based design and ecological engineering, ocean pollution problems, multi-use of space and renewable energy. He considers the Coastbusters project (ecosystem based flood defense) and the overall positive feeling towards nature based solutions it transmitted, as a great achievement.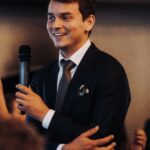 Lex Veerhuis
Fugro
Since I joined Fugro in 2017 I have been involved with various transformation processes of the business. In 2019 I joined our IRM team in Perth, Australia for 1 year, who were at that time paving the way with remote inspections facilitated from onshore control centres. When I returned back to the Netherlands early 2020, my task was to facilitate the transition to uncrewed offshore operations with new and existing clients, as well as with authorities and internal stakeholders.
OEEC 2021 content programme
The offshore energy sector is changing. Developments like the energy transition and the need for sustainability are reshaping the industry. During OEEC 2021 we will discuss this transformation and highlight the different facets of an industry in change.