Talk Show: A Changing Industry Means Changing People
Tuesday 26 October 2021 | 14:30 – 15:30
The world needs to shift away from fossil fuels to an energy mix dominated by low-carbon sources of energy. The offshore energy industry will concentrate itself on the mix of oil, gas, wind, solar and marine energy. To make the most of the new energy landscape collaboration should be the top priority. But is the industry ready to really make it together?
Speakers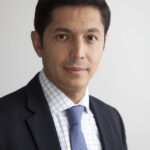 Iván Pineda
WindEurope
Iván Pineda is the Director of Public Affairs for Windeurope, the European trade association representing wind energy based in Brussels. He has worked there for 10 years, holding positions of Head of Policy Analysis and policy officer on wind power integration into electricity grids and markets. Before joining WindEurope he worked for 6 years as a technical project manager on large-scale mechanical and electrical installations across Europe for Procter & Gamble. His professional experience includes working as freelance management consultant and as finance manager at French retailer Carrefour. He studied in Mexico and Canada where graduated as BSc. in Industrial Engineering, and in the UK where he obtained his MSc. in Sustainable Energy Technology at Imperial College London as a Chevening Scholar.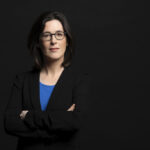 Anouk Creusen
75inQ
• Geoscientist with 15+y international experience in the energy industry.
• Leader and founder of corporate and professional women in energy networks in The Netherlands, Sultanate of Oman and Brazil.
• Founder and executive director of 75inQ, accelerating the energy transition by bringing gender balance to the table.
• Proponent of the UN Sustainable Development Goals with focus on the intersection of SDG7 and SDG5.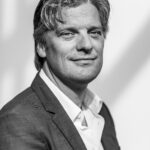 Sjoerd Hendriks
GustoMSC
Sjoerd Hendriks is Director Engineering at GustoMSC, based in Schiedam, the Netherlands.
Sjoerd started as a Naval Architect in 2002, and contributed to a various range of vessel design projects during his first years with GustoMSC. Focus within such a process lies on bringing together different disciplines, and finding the right balance between the latest technology, client operations and shipyard preferences.
Since 2018 he is Director Engineering and is responsible for the performance of the engineering staff. He is driven to advance the departments' technical capabilities, knowledge, skills and tools. This secures the staff's ability to consistently execute projects and ensures that the company stays ahead in a rapidly changing industry.
Sjoerds' educational background includes a Master's degree in Naval Architecture and Marine Engineering from the Technical University in Delft, the Netherlands.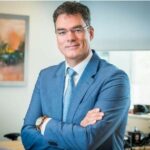 Niels van Rhenen
Brunel
As Managing Director of The Netherlands, Niels has more than 30 years of multi-level business experience in project organizations. For Niels, market and client developments driven by sustainable innovations is key to developing future growth. By stimulating and facilitating knowledge development among employees within Brunel we actively contribute to themes such as energy transition, digitization and mobility. In this way Brunel can translate the needs and challenges of clients into sustainable solutions. This inspires Niels every day. "Switch your perspective".
OEEC 2021 content programme
The offshore energy sector is changing. Developments like the energy transition and the need for sustainability are reshaping the industry. During OEEC 2021 we will discuss this transformation and highlight the different facets of an industry in change.