Seaspan Ferries to Expand Fleet with New LNG-Hybrid Vessels
Canadian transport provider Seaspan Ferries will be adding two new liquid natural gas (LNG) – battery hybrid ferries to its fleet in 2021.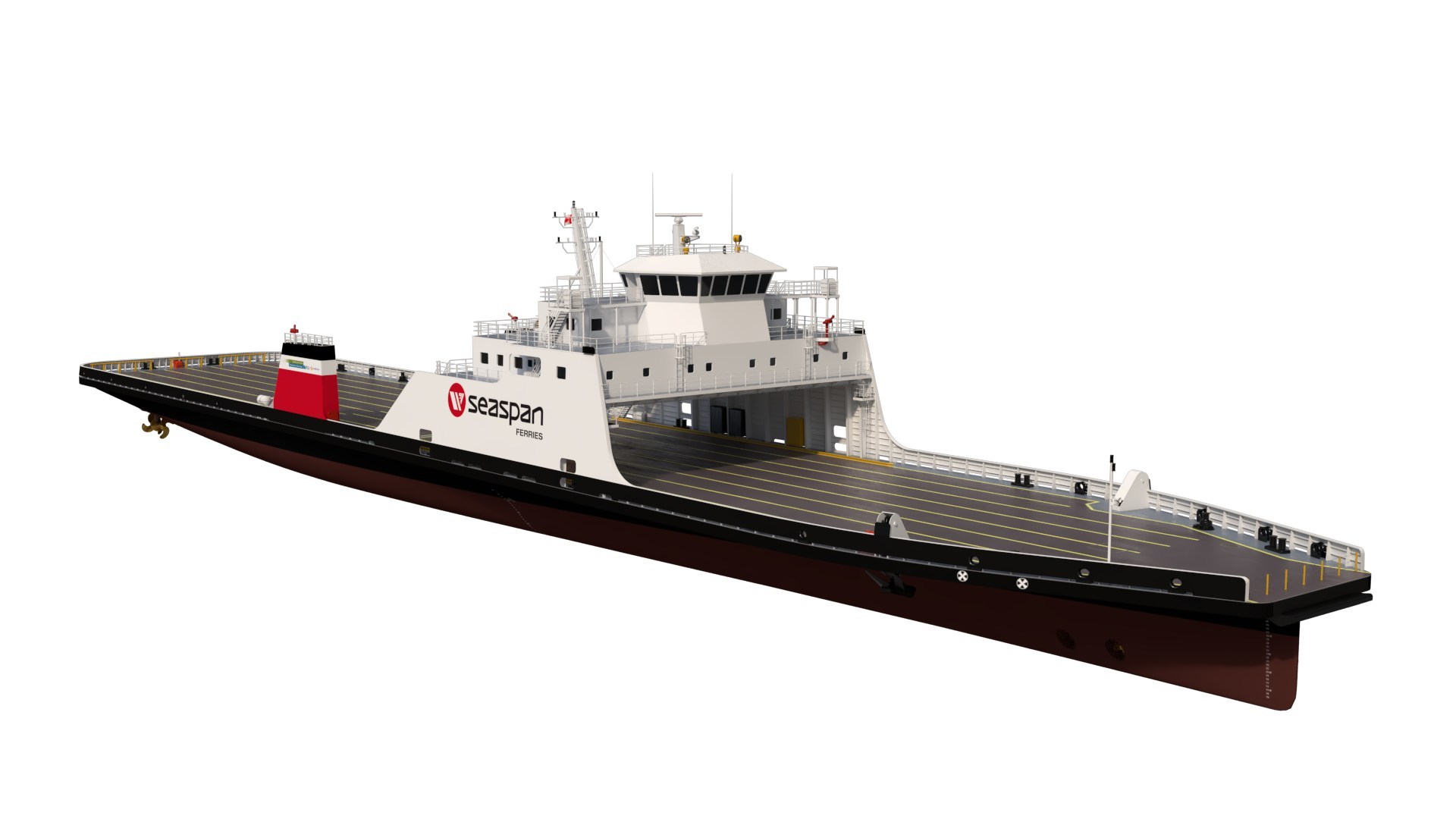 The 149-meter-long vessels will be constructed by Damen Shipyards Gorinchem B.V. at their Mangalia Shipyard in Romania, with construction scheduled to begin in 2019.
Featuring 1,034 lane metres, the new roll-on/roll-off units would join the Seaspan Swift and the Seaspan Reliant, the company's first hybrid ferries, commissioned just over two years ago.
Since introducing these vessels to their fleet, Seaspan Ferries has been able to reduce greenhouse gas emissions, while maintaining a high level of performance and reliability for its drop-trailer service between the Mainland terminals and Vancouver Island.
"Within their first two years of service, our existing LNG hybrid vessels have operated with emission reductions of over 50% compared to traditional vessels; a large part of which is directly linked to the use of LNG fuel," Frank Butzelaar, CEO Seaspan Marine Transportation, said.
"Expanding our fleet of LNG vessels will allow us to further expand our service offering and reduce emissions at the same time. It's the right decision for the business and for the environment," Butzelaar added.