Seaspan firms up intention to invest $200 million in Swiber
Singapore's offshore vessel chartering company Swiber, under judicial management since 2016, has moved forward with restructuring efforts, as it has signed an investment agreement of up to $200 million with the containership specialist Seaspan.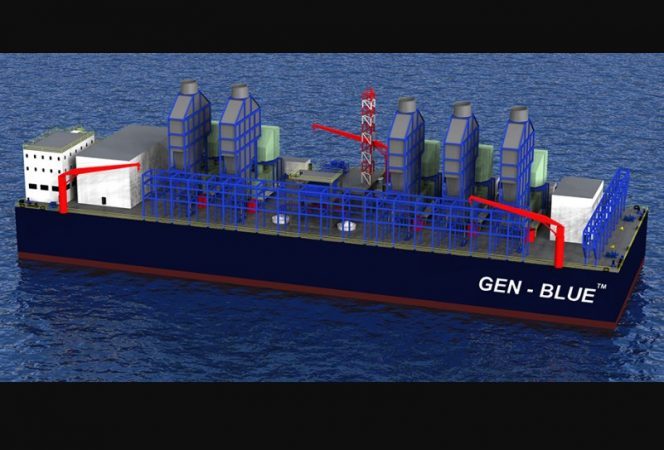 The investment agreement follows the term-sheet signed between the two companies back in October 2019 that stipulated Seaspan investing $200 million in two tranches; the first one being $20 million, and the second $180 million.
In a statement on Monday, Swiber said it took "a significant step forward in its restructuring with the signing of an investment agreement on 29 March 2019 with Seaspan Corporation…"
Worth noting, the terms of the October 2018 term-sheet have been modified. Under the new agreement, an initial tranche to be paid by Seaspan is $10 million (previously $20 million). It will be paid upon closing in exchange for an 80% shareholding interest in a new holding company to be incorporated into which certain assets of the existing Swiber Group will be transferred ("New Swiber").
The second tranche of US$190 million (previously US$180 million) will be used to subscribe for preference shares in Swiber's subsidiary Equatoriale Energy, upon securing the development stage of LNG-to-power project in Vietnam and achieving major project milestones.
As part of the deal, Seaspan will, subject to certain conditions, be granted a call option to acquire all the shares of Equatoriale Energy, which option will be exercisable if the Initial Investment does not complete due to, amongst others, the conditions for the Initial Investment not being fulfilled by the prescribed long stop date.
LNG power plant to cost $1 billion
Swiber, a casualty of the oil price downturn and lack of demand for its OSV services, has been in talks with potential investors for cash injections into the group with a view to rehabilitating the company since it was placed under judicial management on October 6, 2016.
The company has identified growth opportunities in the power sector and has been working to diversify its existing business to include the power business, particularly the liquified natural gas (LNG) segment. Thus, Swiber in June 2018 decided to venture into the power business and is working on an LNG-to-power floating solution.
The company has designed the "Gen Blue" floating LNG power plant seeking to integrate the storage of LNG, regasification, and gas-fired power plants onto a single vessel. This is something Seaspan has identified as attractive.
"Given the Group's engineering capabilities and technical expertise as well as the growing demand for clean energy in Vietnam, the company and Seaspan have agreed to explore the opportunity to develop, construct and operate a LNG power plant to be constructed in Vietnam (the "Project"), which is estimated to cost approximately US$1 billion to construct," Swiber said.
Swiber's Judicial Manager Bob Yap, who is also Head of Restructuring at KPMG in Singapore, said: "This is an important milestone in the complex exercise to get Swiber on the road to recovery. We are particularly delighted to work with a company of Seaspan's reputation and the confidence it has placed in Swiber going forward. There's still more work to be done and we believe this investment by Seaspan will result in a better recovery to all stakeholders compared to winding-up."
The judicial managers previously announced on  November 26, 2018, that the Singapore High Court had granted an extension of time for a creditors' meeting to be held by May 31, 2019.
---
Spotted a typo? Have something more to add to the story? Maybe a nice photo? Contact our editorial team via email.
Offshore Energy Today, established in 2010, is read by over 10,000 industry professionals daily. We had nearly 9 million page views in 2018, with 2.4 million new users. This makes us one of the world's most attractive online platforms in the space of offshore oil and gas and allows our partners to get maximum exposure for their online campaigns. 
If you're interested in showcasing your company, product or technology on Offshore Energy Today contact our marketing manager Mirza Duran for advertising options.
Related news
List of related news articles