The Chinese to build offshore drilling islands for Berri field in Saudi Arabia
Saudi oil giant Saudi Aramco has awarded a contract for the construction of two drilling islands to support the offshore Berri field production capacity. The work will be carried out by China Harbour Engineering Arabia.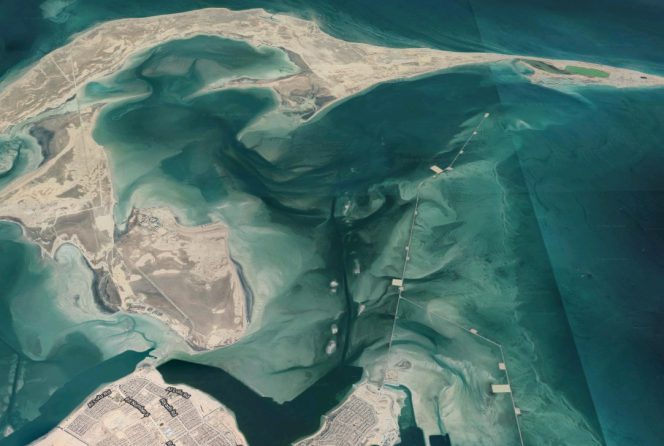 According to information by Wood Mackenzie, the Berri field extends off Saudi Arabia's east coast, about 50 kilometers north of the export terminal at Ras Tanura.
The field has been described as a giant anticline measuring 40 kilometers north to south, and 20 kilometers east to west. There are seven producing reservoirs in the field.
In a statement last week, Saudi Aramco said that the islands should be completed in mid-2020, as a sub-component of the larger Berri Increment Program (BIP).
The objective of the BIP is to produce an additional 250,000 barrels per day of Arabian Light crude oil from the Berri Oil Field to reach 500,000 barrels per day to maintain Saudi Aramco's maximum sustained capacity by early 2023, Saudi Aramco said.
The Program includes the installation of a new Gas Oil Separation Plant (GOSP) in Abu Ali Island and additional gas processing facilities at the Khursaniyah Gas Plant (KGP) to process 40,000 barrels per day of hydrocarbon condensate associated with the Berri Crude Increment. Related pipelines, water injection facilities, onshore drilling sites, drilling islands and offshore facilities are also included.
Under the contract awarded to China Harbour Engineering, two (2) drilling island will be build near shore at the north and south sides of the King Fahad Industrial Port (KFIP) causeway in Jubail, to support the Berri field production capacity.
The two drill sites referred to as Site A and Site B will have an approximate overall area of 616,553 square meters and 263,855 square meters respectively.
Related news
List of related news articles