Titan LNG gets Bureau Veritas approval for FlexFueler pontoon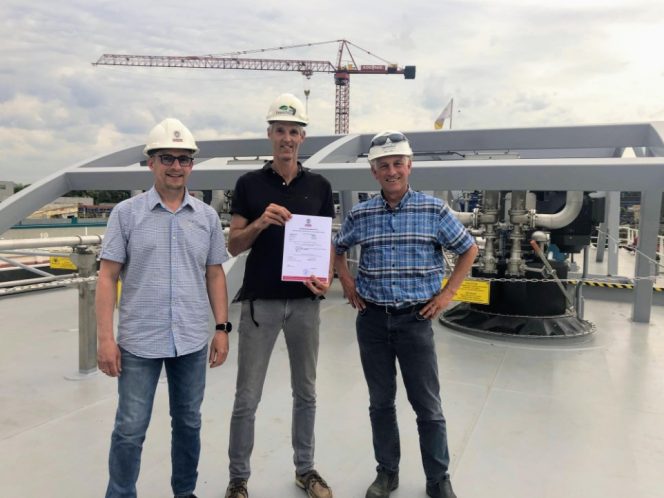 ---
Service supplier of liquefied natural gas Titan LNG has received class approval from Bureau Veritas for its bunkering pontoon, the FlexFueler001.
FlexFueler001 is the first LNG bunkering pontoon in northwest Europe for the Amsterdam – Rotterdam – Antwerp (ARA) region.
The solution is designed to have a fixed location to supply inland waterway vessels, but can also be navigated to larger sea-going vessels and safely supply LNG while they load or unload their cargo.
The company said via social media on Wednesday that it received class approval from Bureau Veritas for the FlexFueler001.
Titan LNG added that it would deliver LNG as bunkers "very soon" via the company's inland waterway tank barge throughout the ARA region to its customers.
To remind, Port of Amsterdam and Titan LNG signed a long-term contract for the home location of the FlexFueler001 in January 2018.
The central location in the America Harbour was selected to enable the transfer of LNG in various ways. Both trucks and LNG transport vessels can discharge LNG into the FlexFueler making it independent from the supply of large-scale terminals to load LNG.
---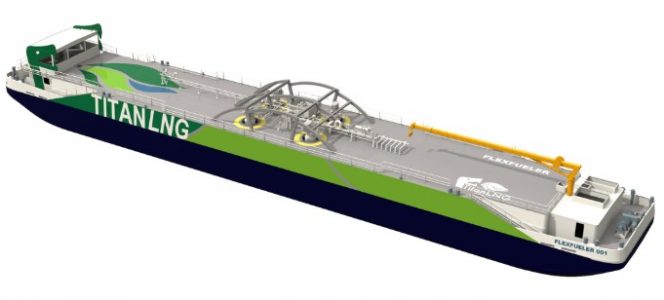 ---
More recently, Fluxys and Titan LNG signed an agreement to build the second LNG bunkering pontoon – FlexFueler002 – in the Antwerp port.
The FlexFueler002 will be located at Quay 526/528 in the port of Antwerp. At the quay, Fluxys has a concession to provide LNG bunkering services and currently accommodates truck-to-ship bunkering on the site.
The bunkering pontoon is the second Titan LNG-developed pontoon of its kind, identical to the FlexFueler001.
Related news
List of related news articles