Tullow hires Subsea 7 for Jubilee work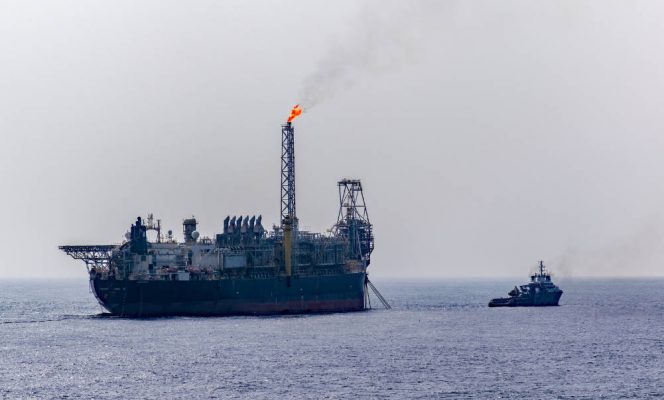 UK subsea engineering, construction, and services company Subsea 7 has been awarded a contract by Tullow on the Jubilee field, offshore Ghana, in water depths of up to 1000 meters.
Subsea 7 said on Wednesday that the engineering, procurement, construction and installation (EPCI) contract is awarded under a consortium comprising Subsea 7 Volta Contractors and NOV Oil & Gas Services Ghana Ltd. This award is a sizeable contract for Subsea 7, meaning it is worth between $50 million and $150 million.
Subsea 7's scope of work includes the installation of the Buoy Turret Loading (BTL) system from APL, a group within NOV Completion & Production Solutions, with associated suction piles and EPCI activities including two offloading lines for the BTL and the additional hang-off platform and skid for the FPSO. A significant part of the fabrication will be completed locally, in Ghana, and the offshore installation will take place in 2020, the company said.
Gilles Lafaye, Subsea 7's Vice President Africa Region, said: "This award reflects our early engagement in design and engineering and the consortium's experience in comparable projects within the region. This project builds upon our presence in the Ghanaian market and our long-term relationship with Tullow."
Jubilee
The Jubilee field was discovered in 2007 by the Mahogany-1 (M-1) and Hyedua-1 (H-1) exploration wells, which were drilled some 5 km apart and intersected large continuous accumulations of light sweet crude oil. The M-1 and H-1 wells discovered large net pays of 95m and 41m respectively in high-quality stacked reservoir sands.
In July 2009, the Minister of Energy approved the Phase 1 Plan of Development which included the use of an FPSO with a facility capacity of 120,000 bopd. In December 2010, the field came on-stream.
An issue with the turret bearing of the Jubilee FPSO Kwame Nkrumah was identified in February 2016.  In June 2016, Tullow and its partners established that the long-term solution was to convert the FPSO to a permanently spread moored facility. The FPSO was spread-moored on its current heading in February 2017.
The next phase of the project to stabilize the turret bearing was completed in the first half of 2018 and the final task to rotate the FPSO to its permanent heading and to carry out the final spread-mooring will take place around the end of 2018.
Related news
List of related news articles