Aker Solutions completes its largest subsea trees project in Brazil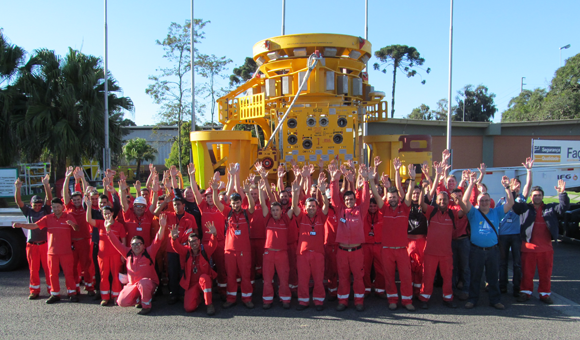 Norway's Aker Solutions has delivered the last of 60 sets of subsea trees for pre-salt exploration for Petrobras.
This marks the conclusion of the company's biggest project in Brazil.
Aker Solutions landed a deal with Petrobras to provide subsea equipment for deepwater pre-salt field developments in Brazil in March 2013.
The contract value was approximately NOK 4.6 billion (USD 800 million).
The so-called FA 2011 project saw Aker Solutions deliver the first of sixty subsea trees for Petrobras in July 2015.
"FA 2011 was a project of great milestones, since the first delivery ahead of schedule to the very end by manufacturing with reduced manpower capacity due to the pandemic," Aker Solutions said.
This deal led to Aker Solutions' further investment and expansion in Brazil.
The company established a new subsea factory in Curitiba in Parana state, 800 kilometres south of Rio de Janeiro.
This technology centre replaced the current plant and officially opened in April 2016, employing about 850 people.