Hong Kong: Search for Two Sailors Still Active after Tanker Explosion
Hong Kong authorities are still looking for two crew members that went missing following an explosion and fire aboard the tanker Aulac Fortune on January 8.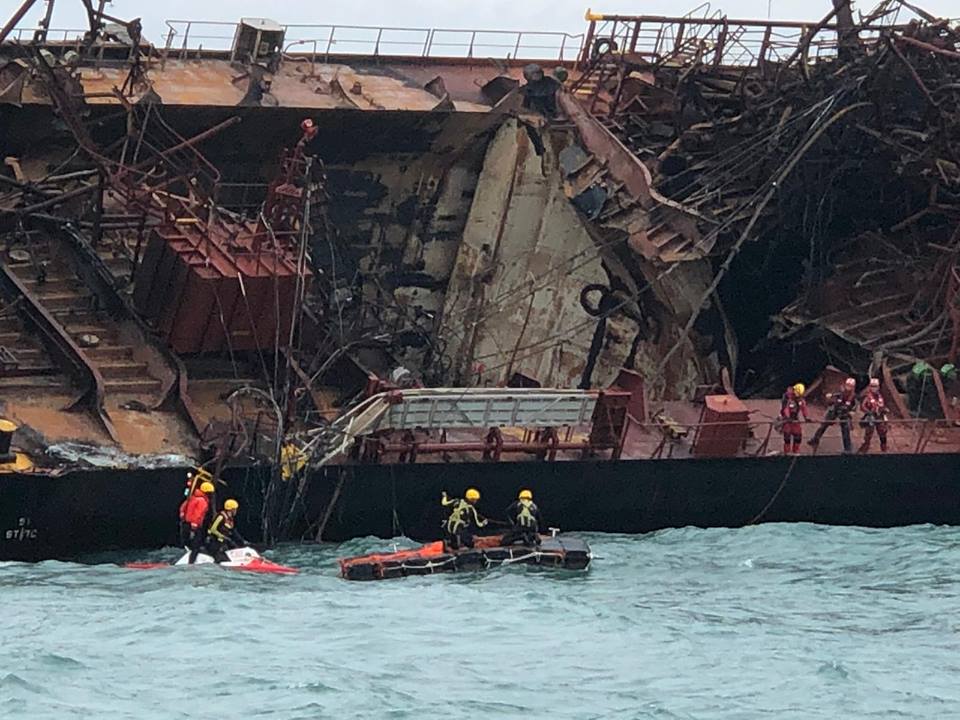 The country's Fire Department dispatched teams to set up a rope system in order to assist divers as they search for the missing seafarers in ship cabins.
As of Tuesday evening, the tanker was listing 30 degrees. South China Morning Post cited a spokesperson for the Fire Services Department as saying that, despite the list, there was no risk of the vessel sinking.
Aulac Fortune suffered the explosion while it was around one nautical mile south of Hong Kong's Lamma Island. Over 20 seafarers were rescued, one crew member was confirmed deceased, while the search is ongoing for the remaining unaccounted for sailors.
Media reports suggested that the tanker would need to cool down for a few days before the authorities attempt to attach a tow line to the ship and move it to safety. Relevant authorities would then devise a plan to stabilize the vessel in order to send investigator on board to look into the cause of the fire.
The tanker unloaded a cargo of unleaded petrol in Guangdong on Sunday before arriving in Hong Kong waters on Tuesday morning.
World Maritime News Staff