Karoon to transform into oil production company following Brazilian field takeover
Australian player Karoon Energy has completed the acquisition of a 100 per cent operating interest in the Baúna field, located in the Santos Basin offshore Brazil, which will see it transform from an oil and gas exploration company into an oil production company.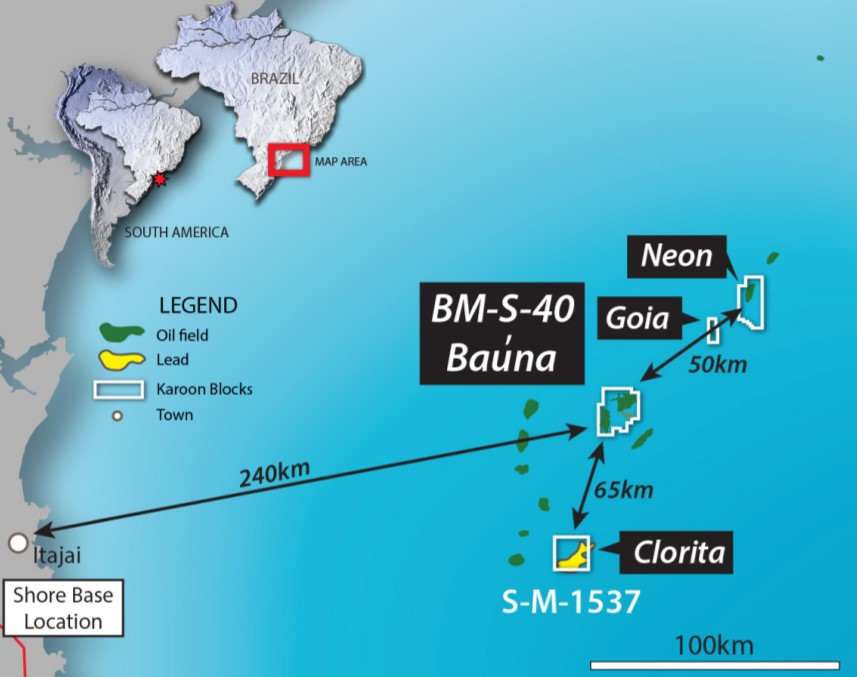 To remind, Karoon in July 2019 presented the high bid in the process to acquire Petrobras' 100 per cent operating interest in concession BM-S-40, which contains the producing Baúna light oil project.
A year later, Karoon negotiated a revised transaction to acquire the producing Baúna oil field.
In October 2020, Karoon received approval from ANP, a Brazilian oil and gas regulator, to take over the Baúna field.
Karoon announced the completion of Baúna field acquisition on Monday 9 November.
The company said that, under the terms of the amended sale and purchase agreement (SPA), it is obliged to pay $380 million of "firm" consideration and up to $285 million of "contingent" consideration.
Under the SPA, Karoon paid $150 of the "firm consideration" at closing (in addition to the $49.9 million deposit already paid at the signing of the SPA), which was fully funded from available cash.
It is expected that future payments in respect of the remaining "firm" and "contingent" consideration will be funded from Karoon's existing cash and organic cashflows from the Baúna asset.
Robert Hosking, Karoon's Managing Director, said: "We are delighted to finally assume operatorship of the Baúna asset which will enable Karoon to transform from an oil and gas exploration company to a substantial oil production company.
"We are looking forward to continue running the Baúna field in a safe and efficient manner while seeking to realise the full value of the field for our shareholders via our planned workovers of Baúna's underutilised production infrastructure and the development of the Neon and Patola field".
Baúna: 2P reserves cut due to revised oil price outlook
Also on Monday, Karoon released a summary of the Competent Persons Report (CPR) prepared by AGR Petroleum Services Reservoir Management Division for the Reserves and Contingent Resources relating to Santos Basin concession BM-S-40, containing the Baúna oilfield and Patola oil discovery.
According to Karoon, after accounting for field production through June 2020, these results represent Reserves increases of 2.1MMbbl and 1.0MMbbl at 1P and 3P levels respectively.
2P Reserves are reduced by 4.6MMbbl, this is primarily due to revised long-term oil price assumption impacting on economic field life estimation.
Total Contingent Resource assessment represents increases of 0.2MMbbl and 0.6MMbbl respectively at 1C and 3C levels. 2C Contingent Resources are reduced by 0.9MMbbl.
The revision is primarily due to matured technical evaluation and progressed planning associated with the Patola development.