The royals put spotlight on tidal energy
The Duke and Duchess of Cambridge have visited Orkney and the European Marine Energy Centre (EMEC) in pursuit of solutions for tackling climate change and supporting the UK's green economic recovery.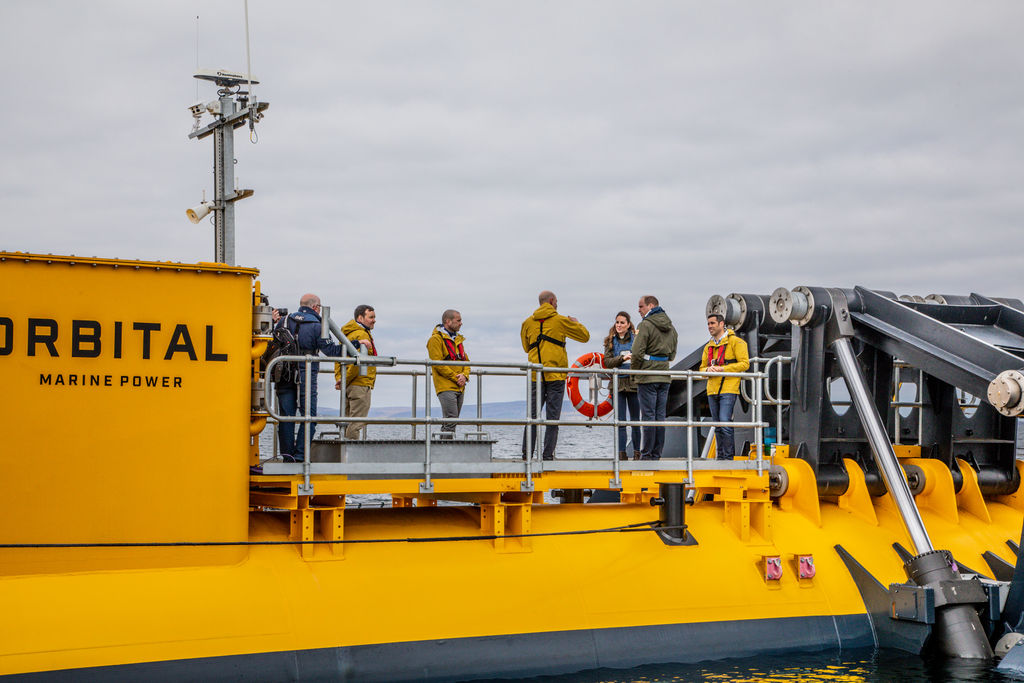 Their Royal Highnesses, Prince William and Kate Middleton, met with EMEC's managing director, Neil Kermode, to hear about the test centre's role in developing an ocean energy industry and green hydrogen economy.
Discussions centred around the potential for ocean energy as a new sustainable energy resource stimulating job creation and supply chain development in coastal communities.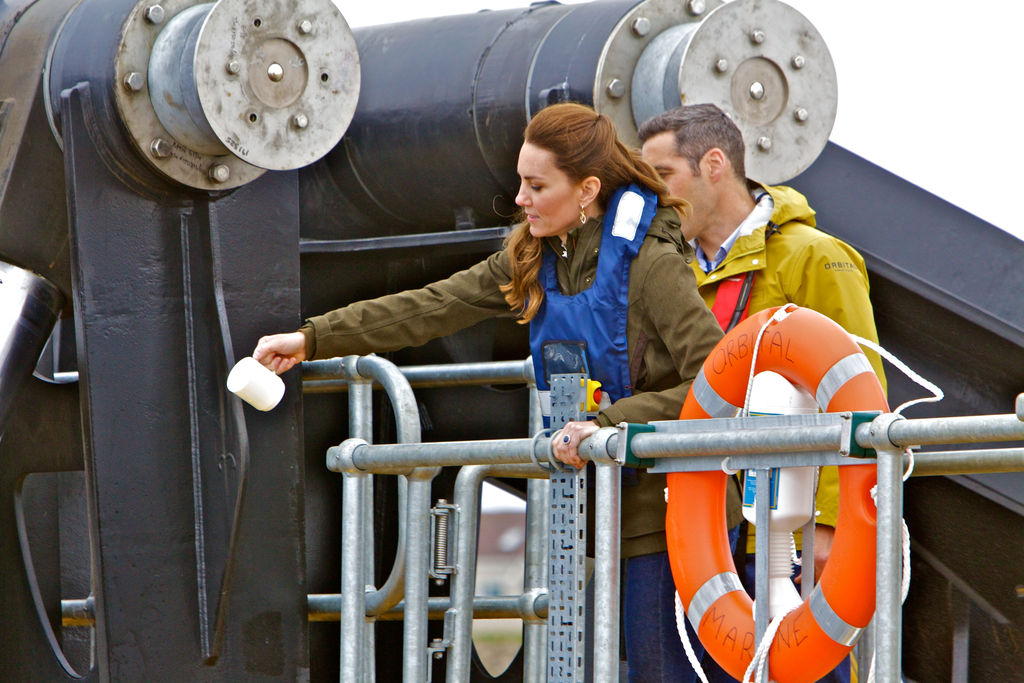 Heading out to sea, courtesy of the Royal Navy, the tour included an excursion to Orbital Marine Power's O2 – the world's most powerful tidal turbine.
Orbital Marine's CEO, Andrew Scott, provided a tour on board the O2 with the Duke and Duchess christening the device for good luck with a splash of Scapa Whisky.
Returning to shore, the royal couple visited EMEC's hydrogen fuel cell and storage trailers at Kirkwall Pier, and were introduced to members of EMEC's operations team.
Neil Kermode said: "It was a pleasure meeting the Duke and Duchess and introducing them to Orkney's living laboratory for sustainability and renewable energy. Orkney is a beacon for the world, demonstrating technologies and solutions that will support decarbonisation and a cleaner, greener future.
"From wind, tidal and wave power to green hydrogen for clean carbon-free fuel, we were able to show Their Royal Highnesses sustainable solutions that will help tackle climate change and support green economic recovery, and introduce them to some of the people working in the sector locally.
"The activities taking place here at EMEC have attracted passionate people to stay in and move to Orkney to build their careers; the epitome of just transition in action".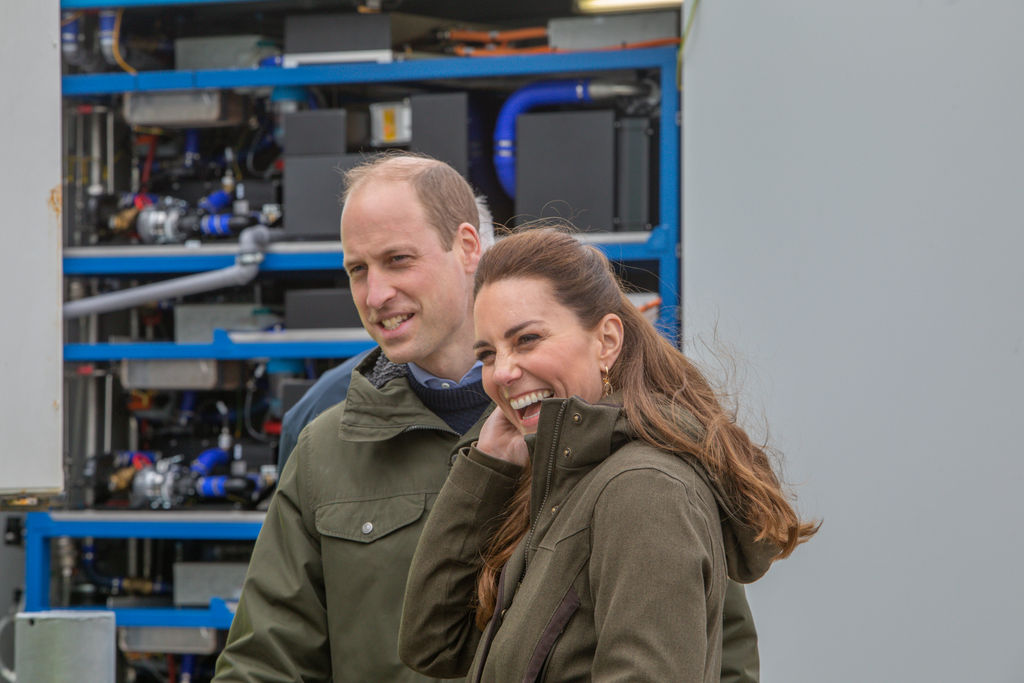 Andrew Scott added: "It's hugely exciting for the whole team at Orbital to get the attention from the Duke and Duchess of Cambridge on their trip to Orkney.
"Tackling climate change is something they're clearly very passionate about so it is a real honour to get the opportunity to show them our innovative O2 turbine and give them an insight into our ambitions to help turn the tide on climate change here in the UK and overseas".