Verdant Power shuffles board
US-based tidal energy developer Verdant Power has appointed a new chairman and four additional members to its board of directors as the company focuses on global commercialization.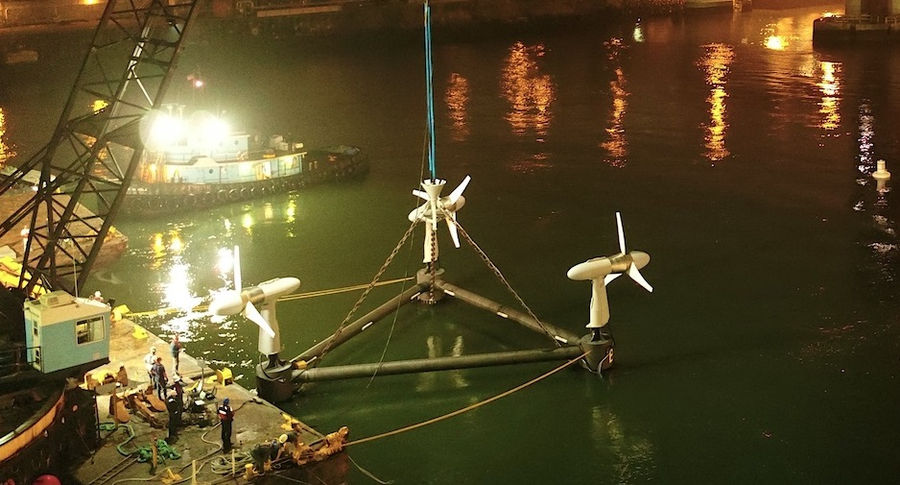 The newly appointed members bring wide ranging and diverse senior level experience to Verdant Power. They will contribute to the company's ongoing development and execution of its efforts to further its vision for the future and support the management's execution of it.
In addition, Verdant Power has announced the appointment of chief executive officer and director John Banigan as a successor to Joe Klein as chairman of the company's board of directors, while Klein has agreed to continue to serve as a director of the company.
John Banigan said: "The addition of our new board members will meaningfully contribute to Verdant Power's plan to install up to 2,000 megawatts of marine renewable energy around the world within this decade. We thank our critical employees-who together have worked so hard to bring the company to this stage of development and their support to our board to date.
"We are confident that the Verdant Power team track record of working well with the Verdant Power board in contributing to addressing the critical challenges of global climate change will continue".
The four new board members include Sue Barr, who chairs the UK's Marine Energy Council (MEC) and has more than 20 years' experience in the offshore wind, wave, and tidal industries in across the globe; and Dean Corren, chief technology officer of Verdant Power since 2003 with more than 35 years of experience in the fields of energy research and systems design.
Verdant Power's board now also includes William Rogers, and Marc Stewart who was most recently a CFO for a leading renewable energy company where he raised capital to support the construction of solar and energy storage facilities.
To remind, Verdant Power deployed an array of tidal turbines in New York City back in October 2020.
The turbines have been operating since, and according to Verdant Power, have exceeded expectations having generated 100MWh of clean power in less than three months of continuous operation.