Waves Group on Hollandse Kust Noord and West Alpha MWS duty
Waves Group Ltd has secured the contract to carry out Marine Warranty Surveyor (MWS) services for the installation of TenneT's Hollandse Kust Noord and West Alpha export power cables.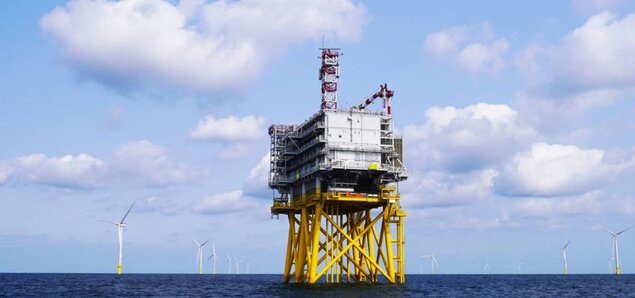 The agreement will see Waves Group provide MWS services during the installation of the Hollandse Kust Noord and Hollandse Kust West Alpha export cables, with installation works scheduled to commence in 2022.
The Hollandse Kust Noord and Hollandse Kust West Alpha export cable systems will each consist of two 220kV AC cable systems. The four cable systems will cover a total length of 210 kilometres, connecting the wind farms to the onshore Dutch power grid near Beverwijk, north of the port of Ijmuiden, according to Waves Group.
Jan De Nul Group will take care of the transportation, laying, and protection of the cables, designed and manufactured by LS Cable & System. Offshore execution will take place in 2022-23.
When operational, these wind farms will have a capacity of up to 1,400 MW.
Located 18.5 kilometres off the west coast near the town of Egmond aan Zee, the 759 MW Hollandse Kust Noord wind farm will feature 69 Siemens Gamesa 11 MW wind turbines set to be fully operational in 2023.
Once completed, the Hollande Kust Noord will generate enough renewable energy to supply more than one million Dutch households meeting the objectives of the Dutch Climate Accord and the EU's Green Deal, according to Waves Group.
The West Alpha project is also located in the North Sea along the Dutch coast and, when completed, will contribute to over 40 per cent of the Netherlands household energy needs, Waves Group said.
The Hollandse Kust West Alpha offshore substation is scheduled to be commissioned in 2024.
The Hollandse Kust Noord, West Alpha and West Beta offshore platforms, each with a capacity of 700 MW, will be the fifth, sixth and seventh large-scale grid connections for offshore wind energy in the Netherlands to be constructed and operated by TenneT.