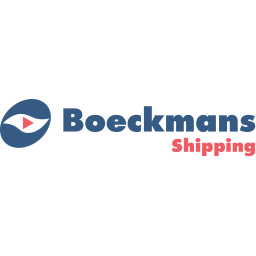 Boeckmans Shipping
Technical Superintendent
The work consist primarily to oversee the fleet performance and be responsible for the technical and operational condition of the vessels, by:
Daily follow up of the fleet, ensuring the vessels are operated safely, efficiently and in compliance with all relevant regulations and company standards,Planning & on-site follow-up of repairs, overhauls and dry dockings
Drafting, monitoring and controlling vessels budgets and expenses
Planning and execution of the fleet maintenance program,
Arrangement of ships (required) surveys
Directing and guiding the crew, supervising and assessing crew performance,
Reporting on vessel's operation and performance
Ensuring the vessels are fully certified according to international maritime legislative requirements and classifications society regulations,
Assessing 3rd party providers, control of purchasing orders & procedures. Manage of technical stocks and spare parts.
Requirement:
BSc / MSc degree in Maritime Technology, Mechanical Engineering, Electrical Engineering or equivalent;
Minimum 2 years in a technical role within a maritime company.
Strong technical knowledge of vessel machinery and systems.
We look for a team-player which has/is:
Advanced skills in leadership and management, financial and commercial proficiency,
The motivation to keep up with the latest trends/technology innovation,
Flexible, well organized, hands on, stress resistant, problem-solving & strong communication skills,
Prepared to travel and work temporary abroad during dry dock or repairs,
Fluent in English, both written and spoken,
To have common computer skills.
You will be coached by our senior technical superintendent, growing in responsibility onwards. Boeckmans has been in the maritime business 88 years now, active in Chartering, Ship Agency, Logistic and Ship Management.
We offer:
A competitive salary package as well as other benefits;
Opportunities for professional growth and development;
Dynamic family business with ambitions.


If you are interested in joining our team and have the skills and experience we are looking for, please submit your application and CV to [email protected].