Overview page containing news articles
News
List of the highlighted articles
Global independent marine energy supplier Peninsula has fixed its first biofuel deal for Shanghai-ba...
The European Commission has approved, under EU State aid rules, a €106 million Greek measure to supp...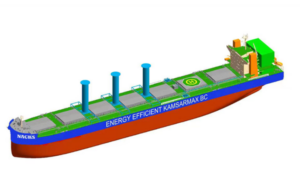 Lloyd's Register (LR), Cargill International, Minerva Dry Inc. and Nantong COSCO KHI Ship Engineerin...
Subscribe to the daily newsletter
Daily news in your inbox?
The latest news and in-depth stories Daily news and in-depth stories in your inbox