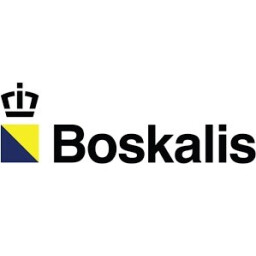 Boskalis
Project Controller Fleet
How you can make your mark
Make your mark as a decisive and result-oriented (Junior) Project Controller - Fleet who is constantly looking for the story behind the figures. Are you ready for a new step in your career and do you want to work for a company that literally changes the world map? Are you performing well in a dynamic and international working environment that is in full development? And does the complex challenges of the maritime industry suit you perfectly? Then we would like to talk to you about the position of Junior Fleet Controller for the Marine Department of the business unit Boskalis Subsea Cables.
As a leading world-class maritime service provider, Boskalis has an answer to almost every maritime challenge in the form of a total solution.

Your responsibilities as a (Junior) Project Controller - Fleet:
In the role of (Junior) Project Controller - Fleet you are the sparring partner and the financial conscience of the Marine Department. Together with the Finance and Control team and the Marine Department you support and assist in finance -, project -, and fleet controlling for our various subsea tools, related equipment and crew, in particular:
Financial monitoring and (cost) control of the asset exploitation and the crew pool overhead.
Budgeting and planning, discuss and prepare forecasts with department managers.
Preparing month-end accruals and reports.
Optimalization of administration and reporting of asset exploitation and crew pool.
Implementing process optimalizations within the Marine Department.
Monitoring the progress of current investment projects.
Preparing the monthly, quarterly and annual reporting.
You are the (Junior) Project Controller - Fleet we are searching for if you:
At least have a successfully completed financial education, preferably focussed on Controlling or similar: Bachelor - or Masters degree in the field of Economics, Business administration, Accountancy, Control or similar.
At least have 2 to 3 years of experience as a Project- or Fleet Controller in an international environment and preferably in the maritime -, or offshore industry.
Have a good command of the English language, both in word and in writing. Preference for excellent Dutch communication skills.
You are a team player with empathetic capacity towards both financial -, and operational colleagues.
You are able to connect and act as a sparring partner for various stakeholders.
You are have strong analytical skills, you are goal- oriented and are able to work under stress.
Have an affinity with IT / ERP systems (MS Excel, INFOR LN, Power BI).
In case the following applies to you, you are the one we are looking for: hands-on, linkin pin (various stakeholders), out-of-the-box thinker, flexible, down to earth.
What you can expect
Money and more: Besides salary you will receive holiday allowance, holiday entitlement of at least 25 days, virtually non-contributory pension scheme, collective schemes such as collective health insurance, travel allowance, foreign posting terms.
Warm welcome: We warmly welcome our new colleagues, so they feel at home as soon as possible. During your onboarding program, we give you all the ins and outs about Boskalis!
Career opportunities: Because we work in a dynamic environment we challenge you every day to get better. Together we will realize your full personal and professional career by creating development opportunities.
The Boskalis campus: Boskalis is located in Papendrecht, where all our disciplines come together on-campus. Bicycles are available on site to make it easy for you to move between buildings. There's also an electric bus for those times the weather turns wet! Two lunch canteens, a sports field and shower facilities can also be found on our campus.
Extra information
The position is a fulltime (40 hours a week) job.
Where you will work: Papendrecht, The Netherlands
Procedure: All you need to do to apply for a job is send your CV to us along with your cover letter. As soon as you have sent your application you will receive an email to confirm receipt. If you do not receive a confirmation of receipt please check your junk folder. Depending on the job we will invite you for two or more interviews. After successfully completing all the steps in the procedure we warmly welcome you to our organization. Now the real work can begin!
About Boskalis
Working at Boskalis is about creating new horizons and sustainable solutions. In a world where population growth, increase of global trade, demand for (new) energy and climate change are driving forces, we challenge you to make your mark in finding innovative and relevant solutions for complex infrastructural and marine projects.
Within a vibrant company culture, you will be working as part of a diverse, international team of experts. We offer you the opportunity to realize your full personal potential and expand your professional career by creating new horizons. Together!
Want to know more?
We are more than happy to answer your questions about the position of (Junior) Project Controller - Fleet. Please contact Kelly van der Doelen, Recruiter via +31 6 50185327.
Interested? Please apply by filling in your details and by uploading your motivation letter and CV on our careers site.
Disclaimer for recruitment and selection agencies
We don't accept any unsolicited applications or CVs from recruitment and selection agencies. In general we don't appreciate acquisition and this also applies to Boskalis colleagues or associated Boskalis companies.

More jobs from Boskalis
In de rol van Werfleider tref je samen met het projectteam vanuit kantoor of vanaf de projectlocatie...