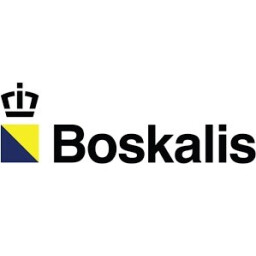 Boskalis
Senior Project Controller - Offshore Wind
How you can make your mark
Make your mark as a decisive and result-oriented Senior Project Controller who is constantly looking for the story behind the figures. Are you ready for a new step in your career and do you want to work for a company that literally changes the world map? Are you performing well in a dynamic and international working environment that is in full development? And does the sobriety of the maritime industry suit you perfectly? Then we would like to talk to you about the position of Senior Project Controller for Offshore Heavy Lifting and Subsea Cables projects.
As a leading world-class maritime service provider, Boskalis has an answer to almost every maritime challenge in the form of a total solution. Boskalis Offshore Heavy Lifting, in close collaboration with Boskalis Subsea Cables, is working on the jacket foundation installation of wind farms in Taiwan and will start with the installation of one of the biggest windfarms on the East Coast of the USA and has a strong record in the completion of offshore wind projects - Veja Mate, Aberdeen and Wikinger, in North-West Europe.
Your responsibilities as a Senior Project Controller
In the role of Senior Project Controller you are the sparring partner and the financial conscience of the responsible Project Manager. Together with a team of Project Controllers you are responsible for controlling our (inter-)national projects focused on foundation installation. You will be working from our office in Papendrecht during preparation phase, but you will work in a rotation scheme on our project location during the execution of a project. The circumstances in which you work can therefore be quite challenging. In addition to your responsibility for the financial monitoring of projects and risk management, you are also responsible for:
Monitoring the progress of current projects;
Solicited and unsolicited advice from the business in the financial field;
Monitoring deadlines and contractual obligations;
Making a contribution to the continuous improvement of the project control organization;
Provide support during the annual (financial) audits.
You are the Senior Project Controller we are looking for if you:
At least have a bachelor degree in Business Economics, Business Administration, Accountancy or similar;
At least have 10 years of experience as a Project Controller in an international environment and preferably in the maritime / offshore industry;
Have contractual knowledge (including Fidic);
Have experience with currency risks and hedging;
Have a good command of Dutch and English in both word and writing;
Are a team player with empathetic capacity towards both financial and operational colleagues;
Flexible, analytically strong, goal oriented and stress resistant;
Have excellent IT skills (MS Excel, INFOR LN, Power BI);
You should like to visit our projects abroad on a regular basis. Experience abroad is therefore an advantage.
What you can expect
Money and more: Besides salary you will receive holiday allowance, holiday entitlement of at least 30 days, non-contributory pension scheme, collective schemes such as collective health insurance, travel allowance.
Warm welcome: We warmly welcome our new colleagues, so they feel at home as soon as possible. During your onboarding program, we give you all the ins and outs about Boskalis!
Career opportunities: Because we work in a dynamic environment we challenge you every day to get better. Together we will realize your full personal and professional career by creating development opportunities.
The Boskalis campus: Boskalis is located in Papendrecht, where all our disciplines come together on-campus. Bicycles are available on site to make it easy for you to move between buildings. There's also an electric bus for those times the weather turns wet! Two lunch canteens, a sports field and shower facilities can also be found on our campus.
Young Boskalis: This is a platform created for and by the Young Boskalis generation. The Young Boskalis Board focus is to represent young employees and look after their integration into the Boskalis family across the various divisions. Every year Young Boskalis organizes various activities, such as a visit to a project or vessel in the Netherlands, but also a Friday Drink on the first day after payday.
Besides work: There's never a dull moment at Boskalis! During and after working hours, there's always a lot going on. Most activities are initiated voluntarily by our colleagues, and they are very diverse. There are sporting activities like hockey, cycling or running (for a charity), and the sailing regatta (Baggerzeilweekend) organized by several large dredging companies. And for the less physical types, there are the Body of Knowledge meetings where you can share and learn about a variety of topics. Perhaps you'd even like to launch an activity yourself?
Extra information
Your team: In the role of Senior Project Controller you are reporting to the Area Controller and with regards to the projects to the relevant Project Manager(s).
Where you will work: The Papendrecht Head office is your duty location with possible trips abroad.
Fulltime/ part-time job: The position of Senior Project Controller is a fulltime (40 hours a week)
Procedure: All you need to do to apply for a job is to complete the online application form and send it to us along with your CV and cover letter. As soon as you have sent your application, you will receive a confirmation email. Depending on the job, we will invite you for two or more interviews via Microsoft Teams. If both sides are happy to proceed after interviews, we will make you an offer to join Boskalis. After successfully completing all the steps in the procedure, we warmly welcome you to our organization.
About Boskalis
Working at Boskalis is about creating new horizons and sustainable solutions. In a world where population growth, increase of global trade, demand for (new) energy and climate change are driving forces, we challenge you to make your mark in finding innovative and relevant solutions for complex infrastructural and marine projects.
Within a vibrant company culture you will be working as part of a diverse, international team of experts. We offer you the opportunity to realize your full personal potential and expand your professional career by creating new horizons. Together.
Want to know more?
We are more than happy to answer your questions about the position of Senior Project Controller - Offshore Wind. Please contact Kelly van der Doelen, Recruiter via +31 6 50185327.
Interested? Please apply by filling in your details and by uploading your motivation letter and CV on our careers site.
Disclaimer for recruitment and selection agencies
We don't accept any unsolicited applications or CVs from recruitment and selection agencies. In general we don't appreciate acquisition and this also applies to Boskalis colleagues or associated Boskalis companies.
More jobs from Boskalis
In de rol van Werfleider tref je samen met het projectteam vanuit kantoor of vanaf de projectlocatie...