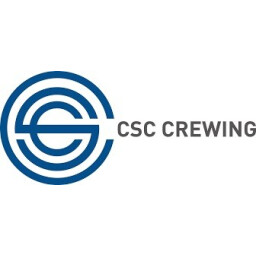 CSC Crewing B.V.
Experienced master for Aramco/Adnoc projects
Introduction
For one of our clients CSC Crewing is looking for experienced masters, who are interested to work on Aramco and ADNOC projects. The client has many tugs (shoal buster type) who are currently working in the Middle East on Aramco and ADNOC projects.
CSC Crewing
CSC Crewing BV is a Dutch based crewing agency, fully MLC 2006 certified. We supply professionals to the maritime and dredging industry worldwide. CSC Crewing has its own offices in The Netherlands, Lithuania and The Philippines and a network of agents around the globe.
Due to our international network we can offer you and our maritime and dredging professionals the best solutions and support with your personal development in your line of profession.
What do we offer
CSC Crewing BV is a real no-nonsense company, in which seafarers feel at home. Your work takes place in a challenging and (inter)national environment. Therefore we offer you a competitive salary with excellent benefits which suits to your education, background and experience.
Schedule is normally 2 months on/ 2 months off.
Function
We are looking for masters who have atleast 2 years' experience on tugs. You need to have the experience, the skills and be in good health to pass the familiarization on board before the project starts.
As a master you have the management skills to train, coach and maintain your crew to the standards of our clients, and to their own potential. In addition to your team, you are also able to conduct independent work; maneuvering, anchor handling, double tow and rig moves. Besides this also the right mentality of hard work and being a team player are very important.
Requirements
Our candidate has:
 A valid Certificate of Competence – 3000GT or Master no limitation;
 A valid seaman's book, medical certificate, STCW documents;
 A valid passport which is valid for at least 12 months;
 Atleast 2 years experience on tugs
 A Dutch COC would be a pre
 Good command of the English language > you have to pass the Marlins test
 You have an independent and safe attitude with quality awareness and responsibility;
 You have a friendly and flexible attitude with regards to working hours;
 You are a team player who thinks along and can improvise on location;
Information
For more information, kindly send an email to [email protected]
More jobs from CSC Crewing B.V.
For one of our clients CSC Crewing is looking for an experienced Able Seaman/ Cook, who is intereste...