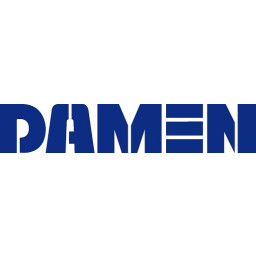 Damen Naval
Skid Coordinator (Project Based)
Damen Naval offers you a career that is challenging, exciting and fun in equal measure. The Naval division of the family-owned Damen Shipyards Group is established in Vlissingen and in Schiedam. It is a company with more than 1.000 professionals, and a rich tradition of naval shipbuilding, its original roots stem back more than 150 years. For more than 50 years Damen Naval has been the dedicated shipbuilder for the Royal Netherlands Navy. Based on decades of accumulated experience, Damen Naval offers navies worldwide a broad range of defence and security vessels, ranging from 7m to more than 200m in length. Damen Naval is the only supplier of naval vessels in the Netherlands. Damen Naval has delivered more than 420 vessels to satisfied customers all over the world and has earned a reputation for excellence along the way. While taking pride in heritage, Damen Naval is also looking towards the future. Are you ready for duty?
Damen Naval, a leading maritime shipbuilding company, is seeking a skilled and experienced Skid Coordinator for an interim position. The successful candidate can start on short notice and fulfil the role for a temporary period of one year.
As part of the F126 frigate project, Damen Naval will be constructing a series of four vessels. Each vessel will require the production and coordination of several large skids, ranging from 5 to 25 tons. These skids will include various components, piping, and cabling, which will be assembled in the production hall instead of onboard. This approach allows for improved accessibility and efficiency during the construction process.
The skids will be designed with flexibility in mind, incorporating resilient mounting systems to ensure underwater noise reduction and shock resistance. Each skid will be managed as separate project, involving engineering, work preparation, and production. The production work will be outsourced to various building yards in Germany.
This Skid Coordinator position requires a professional who can oversee the coordination of skid activities internally within the engineering department, as well as between work preparation production, logistics, planning, and testing processes. The primary objective is to ensure the timely delivery of skids from the engineering phase, aligned with the agreements made with the building yards. Moreover, the Skid Coordinator will facilitate seamless collaboration with the building yards, overseeing the complete logistics chain, andallowinghe successful installation of each skid as a single unit onboard the vessel.
The Skid Coordinator will face continuous challenges throughout the project, with each step carrying its own technical, planning, and logistics risks.
As Skid Coordinator (Project Based) you will need to have:
Bachelor degree in a relevant technical field.
Technical knowledge and understanding of shipbuilding processes.
Excellent coordination and organizational skills to manage multiple stakeholders and ensure seamless collaboration between various departments.
Strong problem-solving abilities to address technical, planning, and logistics challenges that may arise during the project.
Good command in English, both verbal and written, is required. Proficiency in Dutch and/or German is advantageous.
Excellent antecedents because a pre-employment security screening is a standard part of the recruitment procedure.
Permanent multiyear EU citizenship combined with permanent EU work visa are all requirements of the recruitment process for viable candidates, given the military nature of clients and projects.
At Damen Naval, we highly value our employees, and we will support your professional and personal development. To that end, we invest in all our employees by offering:
A technology and innovation focused, dynamic, international work environment.
Ongoing learning and development opportunities within a diverse and rewarding work environment.
An active social environment in terms of business culture, events & sports.
Are you interested in the position of Skid Coordinator (Project Based), and do you recognize yourself in the job description? Please respond directly via the Damen Career Portal.

For more information about the vacancy, Damen Naval or the application process, please visit the Damen Naval website, the Damen Career Portal or call the Corporate Recruitment department on +31 (0)118- 485 000.


Please note, that only candidates with a permanent EU citizenship together with a permanent valid EU work visa can be considered as viable candidates. A pre-employment and security screening and investigation form part of the recruitment process. #LI-DNS1

Damen Naval does not approve commercial, contractor and/or agency or other commercial use of this advertisement. Proposing candidates without invitation is not appreciated and will not be considered.