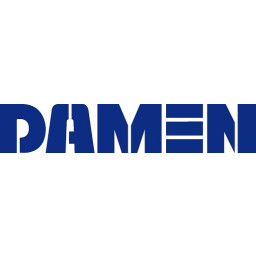 Damen Naval
System Modelling Specialist - Naval Shipbuilding (...
Damen Naval offers you a career that is challenging, exciting and fun in equal measure. The Naval division of the family-owned Damen Shipyards Group is established in Vlissingen and in Schiedam. It is a company with more than 1.000 professionals, and a rich tradition of naval shipbuilding, its original roots stem back more than 150 years. For more than 50 years Damen Naval has been the dedicated shipbuilder for the Royal Netherlands Navy. Based on decades of accumulated experience, Damen Naval offers navies worldwide a broad range of defence and security vessels, ranging from 7m to more than 200m in length. Damen Naval is the only supplier of naval vessels in the Netherlands. Damen Naval has delivered more than 420 vessels to satisfied customers all over the world and has earned a reputation for excellence along the way. While taking pride in heritage, Damen Naval is also looking towards the future. Are you ready for duty?
As System Modelling Specialist - Naval Shipbuilding at Damen Naval, you will play a pivotal role in creating comprehensive system models for complex naval vessels. These models describe the vessel's functional behaviour and establish traceability from concept of operation to technical solutions. You will provide valuable guidance to the project team, employing system architecture frameworks to enable seamless integration from enterprise to system level.

As System Modelling Specialist - Naval Shipbuilding your responsibilities will include supporting the development of a model-based system architecture for functional safety assessments and assisting in the requirements engineering process, encompassing traceability, analysis, decomposition, verification, and validation (V&V). Collaborating with system architects, design engineers, subcontractors, and clients, you will contribute to the successful realization of our projects.
As System Modelling Specialist - Naval Shipbuilding, you will be responsible for the following:
Defining and updating system modelling processes.
Evaluating and selecting suitable technologies, frameworks, and tools to facilitate system development, ensuring scalability, maintainability, and adherence to architectural principles.
Conducting comprehensive system analysis to comprehend functional and non-functional requirements, translating them into technical specifications and architectural designs.
Collaborating closely with software engineers and other stakeholders to define system components, interfaces, and integration points, ensuring alignment with the architectural vision.
Performing formal safety assessments and proposing mitigation strategies to ensure system reliability, performance, and security.
Providing technical guidance and mentoring to development teams, promoting architectural best practices, and ensuring consistency in design and implementation.
Continuously enhancing system architecture practices within the company, driving the adoption of innovative frameworks and models.
Engaging in effective communication with stakeholders such as architects, engineers, and clients.
To succeed as System Modelling Specialist - Naval Shipbuilding, you should possess the following qualifications and skills:
Bachelor or Master degree in Engineering, preferably in shipbuilding.
Experience in Model-Based System Engineering (MBSE) and requirements engineering.
Proficiency in advanced system modelling techniques, including SysML, system architecture frameworks, such as UAF, and familiarity with associated methodologies and best practices.
Strong problem-solving skills with the ability to analyse complex systems and technical challenges.
Exceptional communication and interpersonal abilities, enabling effective collaboration with cross-functional teams and the ability to present technical concepts to non-technical stakeholders.
Key competencies: teamwork, conscientiousness, strong communication skills, proactiveness, and planning focus.
Fluency in English, both verbal and written, is required. Proficiency in Dutch and German is advantageous.
Excellent antecedents as a pre-employment security screening and investigation are part of the recruitment procedure (given the military nature of our projects).
EU citizenship or valid EU work visa is required to be considered as viable candidate.
At Damen Naval we highly value our employees, and we will support your professional and personal development. To that end we invest in all our employees by offering:
A technology and innovation focused dynamic international work environment.
A competitive salary package and other benefits.
A comprehensive introduction to shipbuilding for anyone without a naval or maritime background.
On-going learning and development opportunities within a diverse and rewarding work environment.
An active social environment in terms of business culture, events & sports.
Ready to take on this exciting opportunity? Apply now and become the System Modelling Specialist - Naval Shipbuilding at Damen Naval. Join us in driving innovation and making a difference in the maritime industry! Please apply directly via the Damen Career Portal.

For more information about the vacancy, Damen Naval or the application process, please visit the Damen Naval website, the Damen Career Portal or call the Corporate Recruitment department on +31 (0)118- 485 000.
Damen Naval is closed from 31 July until 13 August due to the summer holiday. This will result in a delayed response to your application.

Please note, that only candidates with a permanent EU citizenship together with a permanent valid EU work visa can be considered as viable candidates. A pre-employment and security screening and investigation form part of the recruitment process. #LI-DNS1

Damen Naval does not approve commercial, contractor and/or agency or other commercial use of this advertisement. Proposing candidates without invitation is not appreciated and will not be considered.