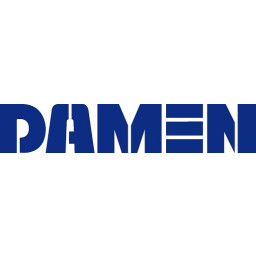 Damen Workboats
Lead Engineer Mechanical (specialty hydraulics) - ...
Damen Shipyards Gorinchem is seeking a Lead Engineer Mechanical/Hydraulic to join our standardization team. As a global leader in shipbuilding and maritime services, we are dedicated to developing and constructing a portfolio of tugs, dredgers, and workboats in an effective and efficient manner. Our focus lies in series production of standardized designs, delivering optimal solutions that meet market demands.
As a Lead Engineer Mechanical/Hydraulic, you will be part of our standardization team responsible for developing standard systems, parts, and solutions. You will collaborate with various stakeholders to integrate these building blocks into new and existing ship designs, enhancing commonality across different ship types. This approach reduces costs, shortens engineering lead time, and improves overall quality.
Responsibilities:
Provide support to the Services department and Yards for hydraulic-related issues in standard designs
Standardize and develop hydraulic systems and mechanical projects in collaboration with the Project Manager Engineering
Design and develop technical solutions based on functional and stakeholder requirements
Ensure compliance with applicable rules and standards, working with relevant societies to resolve non-compliances
Execute all phases of engineering according to the V-model, from functional requirements to commissioning protocols
Develop and manage project plans from end-to-end
Assess and analyze input from suppliers, services, and detailed engineering
Collaborate closely with stakeholders, coordinating interface and system integration
Perform complex calculations related to class, load/power, strength, and flow in mechanical engineering
Support the class and national authorities' approval process
Prepare system diagrams, propulsion arrangements, outfitting drawings, and test protocols
Coordinate the work of engineers in the team and outsource tasks to 3D Engineering partners
A quality consciousness and a practical approach;
You are an easy-going person, pro-active, creative, showing ownership and result driven;
Bachelor degree in Engineering, preferably in the field of Mechanical Engineering;
A minimum of 8 years of working experience in Mechanical Engineering in the maritime sector;
Specialist technical knowledge in one or two more specific mechanical disciplines, of which hydraulics is an important one;
Familiarity with the Rules and Regulations and being able to interpret it and translate it for our ship-type portfolio;
Experience with AutoCAD;
An interest in innovation and an open mindset to new technologies;
Good communication skills in managing stakeholders;
English is a must, Dutch is a plus.
Here at Damen we realize supporting and managing many talented individuals is of great essence. We understand that the key to success is to find the right person for the right job. That's why we continually invest in your development. Damen offers you (in case of full time employment):
We offer you: 
Personal guidance, freedom, varied work and a work environment where your opinion counts;
An excellent benefits package tailored to your experience and education level;
A dynamic international working environment focusing on technology and innovation;
An open, informal, no-nonsense culture with short communication lines.
We look forward to meeting you! Do you need more information?
Don't hesitate to get in touch with Mina Alwash (Recruiter) 06-48 16 58 89
Damen Workboats does not approve of a commercial, contractor and/or agency acquisition or commercial use of this advertisement. Proposing candidates without invitation is not appreciated and will not be considered.
More jobs from Damen Workboats
e you an Electrical and Automation Engineer and experienced in the maritime sector? Do you really wa...