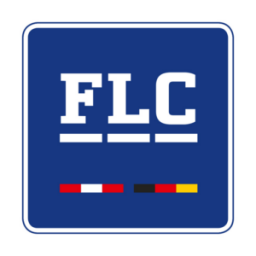 Femern Link Contractors, FLC
Barge Master
For the offshore activities in FLC Marine, starting up between mid 2023 and start 2024, we are looking for a skilled and dedicated Barge Masters for the assigned vessels (multipurpose pontoon, spreader pontoon, protection layer pontoon, immersion pontoons, dive support pontoon and auxiliary equipment) for operation in the foreshore between Denmark and Germany.
The Barge Master oversees daily management, production, and crew of the vessel, and assumes final responsibility for all related areas.
Barge Master is leading the vessel crew on board whilst upholding the company's and regulatory standards to achieve a safe and professional working environment.
Acting as active member of the project operations team lead by the Marine Operations Management and as Ship Security Officer ensures that daily operational tasks are performed in an optimal manner and keeping up high safety standards.
Who is FLC?
Femern Link Contractors, FLC, is the joint venture responsible for the design and construction of the Northern Europe's biggest construction project resulting in the longest immersed tunnel in the world. Our joint venture consists of nine international construction companies with individual experience in large infrastructure projects. Together, we are committed to working together to deliver a state-of-the-art immersed tunnel, portals, and ramps, delivered on time and safely, in a sustainable and ethical manner.
Main responsibilities (but not limited to):
Responsible in operating the vessel as per regulations and company expectations to ensure safety of life at sea, security, and the protection of the marine environment.
Complies with the company's Code of Conduct and supporting policies, standards and applicable process documentation.
Complies with and effectively contribute to the continuous improvement of Vessel Management System (VMS), Health, Safety and Environmental (HSE) related policies and procedures, and relevant authority regulatory requirements.
Reports on external inspections (audits, Port State Control,.) to the DPA, Marine Operations Manager/ Marine Plant Manager/ Transport & Immersion Manager
Ensures all operations are conducted according to state, class, and flag requirements including the reporting of accidents and dangerous occurrences.
ensures that all necessary equipments are available, including the adequate functioning of fixed navigation systems on board.
takes care to carry out the necessary work in accordance with the applicable regulations in the fields of safety, health, and environment (in accordance with the International Safety Management code and reports any incidents to the Barge Master)
Participates in the planning of goals and objectives for the annual HSE plan with crews.
supervises and coordinates all operations at sea and ports
assures optimal communication and cooperation between office and ship, and on board between the different departments (deck, engine, production)
Ensures that operations are planned, organized, supervised, and executed in accordance with well programs, ship move plans, VMS requirements and contractual obligations.
Co-responsible for all aspects of ship maintenance including executing the periodic maintenance schedule
Participates in the operational daily meeting. Review the last 24 hours, preview the next 24/72 hours and plan for future operations with regards to equipment, personnel, and coordination requirements.
Ensures clear and accurate communication of work status at the end of the shift and at handover
Qualifications / Experience
Master license, with / without limitations of horsepower, or geographical area.
Ten years of marine experience in the maritime or offshore, with increasing responsibilities.
Possesses good conflict resolution skills, interpersonal skills, communication skills, excellent teambuilding and organizational skills and diplomatically handles confrontation.
Familiar with computer-based maintenance programs for offshore units.
Completion of all mandatory training and certification requirements by position
Conditions of employment:
FLC considers transparent management structures, short decision-making channels, and a team-oriented environment to be extremely important. Our staff is expected to set themselves targets, achieve them independently, and take responsibility for their actions – irrespective of their position in the company.
Work location:
Based in Rødbyhavn
Does this sound like you?
Then, we look forward to receiving your application as soon as possible. We will handle the applications on an ongoing basis, and we will end the recruitment process when we have found the right persons.
For HR related questions, please contact Marine Crew department on +45 2481 9442.
More jobs from Femern Link Contractors, FLC
Femern Link Contractors, FLC
For the offshore activities in FLC Marine, starting up Mid 2023, we are looking for a skilled and de...
Femern Link Contractors, FLC
For the offshore activities in FLC Marine, starting up Mid 2023 - early 2024, we are looking for a s...