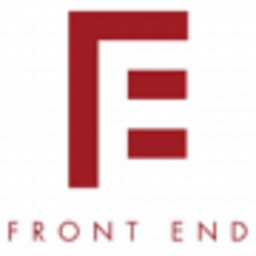 Front End
Logistics Coordinator
Logistics Coordinator

Alkhobar
Summary:

This position requires an understanding of, and some experience with all logistics stages as the logistics coordinator will be responsible for organizing and providing efficient transportation and storage solutions for the entire lifecycle of our products, from the acquisition of raw materials to final product distribution. A successful logistics coordinator should be able to ensure efficient and cost-effective supply chain operations. He should also be able to promptly resolve distribution issues and have strong negotiation skills and knowledge.

Essential Responsibilities and Duties:
Develop contract proposals to support organizational goals
Review contract estimates, including proposed materials, production costs, etc and determine whether they seem reasonable and accurate
Write contract letters and other communications and notices
Negotiate contract terms while ensuring that projects remain within the management vision
Attend meetings to assess progress on projects which are in motion, and take detailed notes to share with stakeholders
Create regular status reports regarding progress on projects
Analyze contracts to ensure they comply with Saudi laws and regulations
Main Responsibilities:
Coordinates all shipments and dispatched on time
Schedule delivery accordingly in coordination with the company goals
Coordinates with relevant departments on the provision of necessary documentations for completion of delivery cycle.
Keep logs and records of stock, executed orders etc.
Coordinate with logistics staff (e.g. truck drivers) according to availabilities and requirements.
Confirm delivery with clients to ensure accurate and complete deliveries.
Register products on SABER and SFDA platform and communicate with suppliers and CBs to obtain the required certificate
Arranging marine insurance policy for all shipment as precautions and safety measures
Upon receipt of shipment discrepancy and damaged report from DC, proper actions to be taken with suppliers, agent and insurance company until the case is closed with refund
Preparing weekly shipment status report showing all the actual shipping, arrival, clearance and receiving date
Coordinate with the team and send packing list prior to arrival of the shipment
Assist the team in Planning shipping schedule according to vendor delivery date and planned launch date and communicating with source factories and shipping agents to confirm the date of ship
Computing cost calculation for each shipment and submitting to finance with all the supporting documents
Follow up courier's documents and analysis invoices based on Cost centers
Handling B2B shipment including export
Respect for the hierarchy of management by report the cases to your line manager as a 1st authorized person
Commitment to working time set specified by personnel department (From 0800 AM to 0500 PM) with one-hour lunch break starting at 1200 PM and finish at 0100 PM)
Execute any additional assignment given to you by your manager
Minimum Requirements:
Bachelor's Degree in related field of study in Supply chain, Accounting, business administration or Finance
Experienced in Logistics operations, Import & Export from Door to Door including customs clearance with practical knowledge to obtain
certificate from SABER and SFDA as per the Saudi technical standard
Microsoft EXCEL, PPT, WORD
Teamwork (The role highly depends on ability to continue harmony in team to achieve objectives)
Saudi nationality
5 years experience in the same field
Excellent verbal and written English communication skills
Ability to communicate ideas effectively and professionally
Ability to work under pressure and meet deadlines
Ability to work both independently and as a member of a team
More jobs from Front End
Front End is looking for a Shore Support Marine Port Engineer. Interested? Apply now!
Front End is looking for a experienced Shore Support Port Marine Safety HSE Officer.
Front End is looking for a Shore Support Marine Deputy Port Captain.
Front End is currently seeking an experienced Estimation & Bidding Manager.