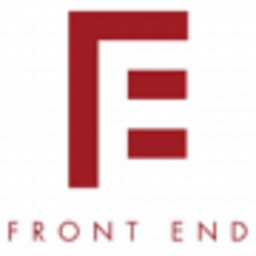 Front End
Manager - Estimation & Bidding
Manager - Estimation & Bidding
Job Purpose:
An International Oil & Gas Company is currently seeking an experienced Estimation & Bidding Manager.
The ideal candidate will have a minimum of 8 years of estimation and bidding experience and minimum of 3 years within the Oil & Gas Sector, and will be responsible for directing company-wide estimating & tendering and all associated activities related to tender preparation and submittal.
The role will be based out of Khobar, this ideal incumbent will be responsible to lead, manage and coordinate all aspect of bid management for the organization.
This role will drive and coordinate estimation and bid preparation, submission, clarification, and manage all resources to achieve a successful outcome to contract award and operational handover.
Responsibilities:
Leads and manages cost estimation for the group company and all its subsidiaries and JV companies.
Study, analyze and evaluate tender documents from a technical point of view to identify risk factors, ensuring that technical terms comply with the relevant standards for the overall risk assessment and bid decision.
Solicit and follow-up with the bid formulation strategy during the tender preparation for method optimizing to reach cost efficiency.
Review and finalize project cost estimates as prepared by the in house business development team and partner ecosystem in terms of the required material as per bill of quantities, amount of work, material/ equipment/ and manpower requirements during the tendering phase.
Evaluating subcontractor and vendor proposals both from a technical and commercial perspective.
Review final estimate packages for accuracy and completeness prior to formal quote.
Liaise with the supply chain department to negotiate with approved vendors / suppliers and subcontractors for various supplies / material as per project (pre/post tender).
Finalize estimation of all direct and indirect costs and consolidates tender documents for management review and approval.
Provide all the necessary project information on margin analysis as well as contingent liabilities on the tender document to the management team in weekly meetings along with contractual rights, remedies which has been taken into consideration during tendering.
Participate in pre-bid job ex meetings and corporate/client presentation meetings as required.
Ensure historical data is documented and archived on each quoted project.
Requirements:
For the role of Estimation & Bid Manager, the ideal candidate must have the following:
Bachelors/ Master's degree in business or related fields.
Must have at least 8 years of experience in estimation of bidding & tendering.
Experience within the Oil & Gas, Energy or Petrochem industry.
SAP Ariba Experience a must.
Comprehensive knowledge of international cost management standards e.g. CSI Master Format, BCIS, GIFA.
Knowledge of ASTM E2516-11 Standard Classification for Cost Estimate Classification System, AACE International Recommended Practice.
Knowledge of Cost Estimation, Cost Management, Project and Document Management Software such as Aconex, OpenText, Newforma etc.
Ability to work independently as well as in a team environment.
Strong command of spoken and written English.
Experience successfully co-ordinating high value bids within the region.
Saudi Aramco experience and systems knowledge is a plus ECN, Ariba, etc.
Government portal knowledge and systems such as ITIMAD etc.
Strong knowledge in local content programs such IKTVA, NUSANED, Government Local Content.
Ability to co-ordinate the bid/pitch process and effectively produce bids/pitches with multiple parties.
Interested?
Apply via
the application form
on our website.