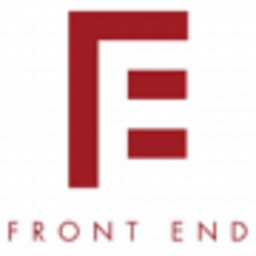 Front End
Oil & Gas Survey Party Chief - Aerial Electromagne...
Oil & Gas Survey Party Chief - Aerial Electromagnetic Field Survey
This job is for the Oil & Gas Industry only and for Geophysical Party Chief will supervise all survey operational and logistical aspects and coordinate liaison activities. Candidate will be responsible for the overall successful execution and completion of the airborne surveying. If you do not have airborne surveying experience you will not be considered for the job.
Candidate will coordinate all logistical and operations aspects with the Program Manager. Candidate will coordinate with the Supervisor of Data QA/QC at for data collection items regarding operations and methods suitable to the program objectives. Party Chief will coordinate all permits, licenses, authorization and other necessary documents required to carry out survey operations. Candidate will be responsible for Risk Analysis, HS&E concerns, coordination of flight and support activities along with our international partner that has experience in this field.
Candidate will be responsible for organizing the survey and handling all aspects of mobilizing and demobilizing crew and equipment on-site.
You will be in charge of a helicopter / drone / airplane electromagnetic field crew.
Crew will consist of:

Logistics Subcontractor.
Electromagnetic Subcontractor (Key people: Field Geophysicists and Electronic Technician).
Aviation Crew to operate the Helicopter (Key People: Pilot and aviation engineer).
Main Responsibilities
The health and safety of all crew personnel including clients and contractors.
Maintain daily report as job progresses.
Keep statistical report as job progresses.
Administer all advances on crew.
Package data and tapes for shipping to Client Office.
Monitor shipping and receiving of all supplies.
Monitor all parts and equipment ordered for crew.
Ensure all meetings and audits are being completed as per company requirements.
Work with HSE when any HSE issues are involved.
Do periodic checks in the field and camp area for any Hazards, Near Misses, Incidents or Accidents that have not been reported.
Participate in all accident, incident investigations and approve all reports generated as per company policy.
Set up and maintain orderly field office to any client specifications that are required.
Communicate with any client representative in camp or city regarding operations and parameters.
Make sure all operational parameters are within any specifications required by the client and Front End.
Delegate authority to key personnel on crew.
Conduct audits with HSE advisor.
Ensure all Front End company policies are being carried our during field operations.
Meet with key personnel on crew daily to ensure crew is running in a safe and efficient manner.

Requirements
Minimum 8 to 10 years' experience in a Crew Manager role; global land seismic or hydro experience is a must. Airborne Surveys are a plus.
Ability to take on the most important role on a land seismic crew and make it your own.
Understanding the client's needs are a priority.
Strong leadership style with the ability to influence and motivate crew personnel.
Good knowledge of computer hardware and software.
Well developed verbal and written communication skills in the English language.
Basic Arabic language is preferred.