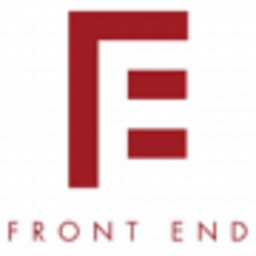 Front End
Shore Support Marine Port Captain
Shore Support Port Captain
Final Approval will be Granted by Saudi Aramco QA after Practical Evaluation
Offshore Patrolling Vessels / Crew Boats
Shall have at least four (4) years' experience as Master on the type of vessel they are assigned to.
Shall be a qualified Master, STCW II/2 licensed for his position and capable of operating any of the above vessels contracted to Saudi Aramco.
Shall at all times be able to take over as temporary Master on the assigned vessels.
Must be capable to handle All aspects of Vessel shore support including crew administration, management, movement, assignment and familiarization.
Report to the Proponent and QA&CU all Vessel defect and breakdowns.
Compiling Officer C.V. Packages for review / evaluation.
Notifying Saudi Aramco Proponent of any planned crew movements or change accordingly.
Ensuring every candidate Officer completes the required Familiarization with Saudi Aramco Marine Department Offshore Manual for General Operational Guidance for Chartered Vessels and associated procedures as mentioned in SAMCVS&R (Saudi Aramco Marine Contract Vessel Specifications & Requirements).
Ensuring that every candidate Officer is fully prepared for the Evaluation.
New Port Captain will be given a minimum 30-day probationary period. He will be evaluated on Familiarity with all Saudi Aramco Oilfields, Offshore Structures and ports; and knowledge of operational requirements for each assigned vessel.
Job Requirements

All candidate CV submissions must have the following minimum documentation to proceed with evaluation:
CV review sheet (below) with address, vessel role by contract, recent Picture.
Tabulated Sea time records signed by the candidate.
Passport Copy / National ID Copy.
Seaman Book with Sea Time.
STCW Certificate.
Marlins Certificate and validation print out.
Medical report/certificate.
CoC and corresponding validation.
H2S Awareness certificate.
Additional Requirements:
Knowledge of oil transportation industry preferred.
Proficient with Microsoft Suite (Excel, Word, Outlook, etc)
Working knowledge of office management theories and practices.
Ability to get along with office staff and vessel crew members.
Ability to deal with others using courtesy, tact, and good judgment.
Maintain the confidentiality of all sensitive communications.
Ability to understand and execute communications.
Ability to understand and execute complex oral and written instructions.
Ability to work independently on assigned tasks with minimal or no guidance.
Must be able to read, speak, write, type, and understand English in person and over telephone.
Valid driver's license.
Agency calls are not appreciated.