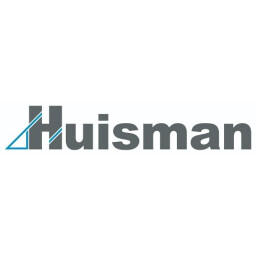 Huisman Equipment BV
Milling Operator
Vacancy: CNC Boring/Milling Operator who is equipped for impact

Do you want to be part of a globally operating team of innovators? Do you want to contribute to the energy transition? Do you also think bigger than big? And, do you have what it takes to make an impact? Then we might be looking for you. Find out more about our vacancy for CNC Boring/Milling Operator.
About our organisation
We are Huisman. We develop step changing technical solutions and translate these into the design and construction of the largest construction equipment. For decades, we have been working all over the world for offshore wind, geothermal, oil & gas, leisure and civil industries.
With our passionate workforce and worldwide production, service & sales facilities we are equipped for impact in these times of transition.
"Sweet talk doesn't do the work of lifting ten thousand tonnes up in the air."
Korneel van der Meer, Product Manager
About the position of CNC Boring/Milling Operator
What to expect of the 'CNC Boring/Milling Operator' position within Huisman? We offer a challenging position in an international organisation where innovation, quality, flexibility and creativity are key. You have the opportunity to develop innovative technologies and for instance contribute to exciting renewable projects. The complete design and production are done in-house and we deliver turn-key products to our clients. The delivery can be anywhere in the world. Personal development and education opportunities are part of the deal. We would also like to point out the other advantages of working at Huisman, such as the opportunity to contribute to groundbreaking innovations, an excellent employment conditions package and regular drinks in our own bar.
What do we expect of you?
As CNC Boring/Milling Operator, you will produce large items including swing bearings of up to 7 metres in diameter. As exciting as that sounds, perhaps you would like to work on an even bigger project? Then how about a bearings section of up to 30 metres in diameter? As an old hand in the business, you will be working with a small team where you will be contributing a whole lot of experience. Together you will take on the challenge of delivering engineered components for Huisman's ever-expanding systems on time and to the highest standard.

Your work consists of:
Analysing work assignments and, through proper preparation, ensuring that all machining activities are efficient and effective;
Doing milling and boring work according to Huisman's safety and quality standards;
Carrying out minor interim maintenance on the machines so that they can be used at the right time in the production process;
Keeping your knowledge of and experience with production techniques up to date and developing them further;
Motivating and training the junior and medium-level milling operators.
Wondering if you are 'equipped for impact?
You are:
Flexible and creative;
Practical and punctual;
A results driven team player;
Not afraid to bear responsibility.
You have:
Experience with working on large pieces of metal;
Sound knowledge of materials and tools;
Experience with Heidenhain machines and Siemens controls.
Some practical things we need you to have:
An EU passport/valid work permit for the Netherlands;
A practical disposition
A good command of the English language verbally and in writing.
More about Huisman
We design and produce in-house and deliver our turn-key products to clients worldwide. Our clients choose us for our entrepreneurial spirit, skills, reliability, and innovative solutions. Examples? Consider the Monopile Gripper we developed together with one of our clients? So, if you join Huisman make sure you are equipped for impact. In other words, surprise us, our clients and… yourself!
What do we have to offer?
An excellent benefits package tailored to your experience and education level;
A multicultural work environment;
Various growth and development opportunities;
Open, informal, no-nonsense culture with short communication lines.
Does this sound like you?
Apply online for the position of CNC Boring/Milling Operator by using the apply button at the top of this page. We are curious to see what kind of impact you will make.
Still need a bit more info or looking for something that suits you better?
Please contact us via our contact form for more information.
Disclaimer for recruitment and selection agencies:
We don't accept any unsolicited applications or CVs from recruitment and selection agencies. Proposing candidates without invitation is not appreciated and will not be considered by Huisman. Applications received are property of Huisman. We don't appreciate acquisition and this also applies to Huisman colleagues or associated Huisman companies.
More jobs from Huisman Equipment BV
We are looking for a Work Preparation Engineer steel construction with experience in a production en...
As a Tender and Concepts Engineer you are part of a dynamic and professional team where innovation, ...