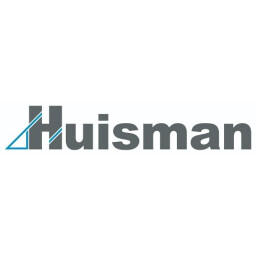 Huisman Equipment BV
Tender & Concepts Engineer
Tender & Concepts Engineer who is equipped for impact

Do you want to be part of a globally operating team of innovators? Do you want to contribute to the energy transition? Do you also think bigger than big? And, do you have what it takes to make an impact? Then we might be looking for you. Find out more about our vacancy for Tender & Concepts Engineer.
About our organisation
We are Huisman. We develop step changing technical solutions and translate these into the design and construction of the largest construction equipment. For decades, we have been working all over the world for offshore wind, geothermal, oil & gas, leisure and civil industries.
With our passionate workforce and worldwide production, service & sales facilities we are equipped for impact in these times of transition.
"Nothing is too crazy. You name it, we make it."
Arnold van der Linde, Tender & Concepts Engineer
About the position of Tender & Concepts Engineer
As a Tender and Concepts Engineer you are part of a dynamic and professional team where innovation, quality, flexibility and creativity are key. You have the opportunity to develop innovative technologies and for instance contribute to exciting renewable projects. At Tenders & Concepts we have an open and transparent culture where you start with your technical mechanical knowledge and work in close cooperation with various other Huisman departments. The multidisciplinary aspect, working in a team and in time the interaction with the client offer an ideal opportunity for your career. Typical career paths for the Tender & Concepts Engineer are the development into for example Technical Project Manager, Project Manager or Sales Manager.
In addition to our inspiring atmosphere, we offer an excellent benefits package tailored to your background and experience. Personal development and education opportunities are part of the deal. And let's not forget excellent company perks, like regular drinks in our very own bar.
What do we expect of you?
Our innovations startwith you. As a Tender & Concepts Engineer you are responsible for developing the designs for our equipment for tenders or product development. You become part of a team where innovation, creativity, quality, and flexibility are key to meet our company goals. The projects you work for are characterised by a multidisciplinary approach within a relatively short duration, which results in a dynamic design environment.
Our newly developed technologies are verified by modelling, scale testing in cooperation with our Research and Development team. Your work focuses not only on technical aspects but spans the entirety of the project as a whole to include project-planning, installation and test programming.
Together with your colleagues you are:
Participating to discuss the client's functional requirements in detail and translating them into an appropriate value proposition with corresponding concept designs and specifications
Creating winning innovative designs
Paying close attention and having an oversight of costings to insure designs stay within the client's budget
Drawing up the tender documents in close collaboration with the Legal, Project Management and Supply Chain departments
Visiting clients together with senior Tender and Concepts Engineers and regional Sales Managers
Wondering if you are 'equipped for impact'? Ideally you are:
Master or Bachelor in Mechanical Engineering or Aerospace Engineering
flexible and creative
client-oriented and focused
analytical
proactive and persuasive
practical and punctual
a result driven team player
not afraid to bear responsibility
creative, you are an out of the box thinker
used to work under pressure
Some practical things we need you to have:
An EU passport / valid work permit for the Netherlands
A practical disposition and a good command of the English language orally and in writing
More about Huisman
We design and produce in-house and deliver our turn-key products to clients worldwide. Our clients choose us for our entrepreneurial spirit, skills, reliability, and innovative solutions. Examples? Consider the Monopile Gripper we developed together with one of our clients.
So, if you join Huisman make sure you are equipped for impact. In other words, surprise us, our clients and… yourself!
What do we have to offer?
An excellent benefits package tailored to your experience and education level;
A multicultural work environment;
Various growth and development opportunities;
Open, informal, no-nonsense culture with short communication lines.
Does this sound like you?
Apply online for the position of [Function] by using the apply button at the bottom of this page. We are curious to see what kind of impact you will make.
Still need a bit more info or looking for something that suits you better?
Please contact us via our contact form for more information or sign up for our job alert to receive details of new opportunities in your inbox.
Disclaimer for recruitment and selection agencies:
We don't accept any unsolicited applications or CVs from recruitment and selection agencies. Proposing candidates without invitation is not appreciated and will not be considered by Huisman. Applications received are property of Huisman. We don't appreciate acquisition and this also applies to Huisman colleagues or associated Huisman companies.
More jobs from Huisman Equipment BV
You have the opportunity to develop innovative technologies and for instance contribute to exciting ...
We are looking for a Work Preparation Engineer steel construction with experience in a production en...