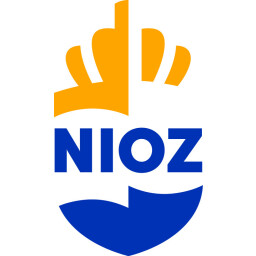 Koninklijk Nederlands Instituut voor Onderzoek der Zee
Project Officer new research fleet
Do you want to work in an inspiring organization that serves the public interest? Do you enjoy working with passionate colleagues who have a broad view of the world and in particular of those at and below sea level? Then respond quickly! The National Marine Facilities (NMF) department of the Royal Netherlands Institute for Sea Research (NIOZ) is looking for a Project Officer for Embedding New Special Purpose Ships and Crew Management.


THE DEPARMENT
The National Marine Facilities Department (NMF) provides researchers working in the Netherlands with ships, seagoing equipment, data management and qualified personnel to operate these facilities.
To enable science at sea, NMF operates the Netherlands' national research fleet, consisting of 3 research vessels: RV Pelagia (24 Fte crew), RV Navicula (3Fte crew) and RV Adriaen Coenen (1Fte crew). In addition, NMF maintains and manages a diverse pool of seagoing equipment for use on both our own research vessels and third-party research vessels. Most of the NMF equipment is maintained in-house, ensuring optimal availability.
NIOZ, NWO (Netherlands Organisation for Scientific Research) and the Top Sector Water & Maritime are working together to renew the national research fleet and equipment. The first ship (RV Adriaen Coenen) was delivered in 2022 the other 2 will be delivered in 2023 and 2025.

THE VACANCY
We are seeking a highly motivated and detail-oriented Project Officer to join our team in the embedding of new special purpose ships and crew management project. The successful candidate will be responsible for assisting the project manager with the coordination and execution of various project tasks and ensuring that the project stays on track and within budget.
Here are some of the duties of the project officer:
Assist the project manager with planning and executing project tasks, including the scheduling of meetings, tracking of project milestones, and monitoring project progress.
Support the development of project plans and budgets and provide regular updates to project stakeholders.
Assist with the coordination of project resources, including personnel, equipment, and materials.
Collaborate with cross-functional teams to ensure that project goals are achieved on time and within budget.
Conduct research and analysis to support project planning and decision-making.
Help to prepare project reports and presentations for project stakeholders and management.
Assist with the development and implementation of project management processes and tools.
Performs office management tasks on behalf of the NMF department.
THE CANDIDATE
Our ideal candidate has a driven and collaborative spirit and has the following:
Bachelor's degree in business administration, Engineering, or a related field.
Proven experience working as a project assistant or coordinator.
Strong organizational skills and attention to detail.
Excellent communication and interpersonal skills, with the ability to work effectively in a team environment.
Proficient in Microsoft Office and project management software.
Familiarity with the shipping industry and crew management would be an advantage.
If you are a driven individual who is eager to take on a challenging and rewarding role in the embedding of new special purpose ships and crew management project, we encourage you to submit your application.

CONDITIONS
Employment of this full-time position at Royal NIOZ is by NWO (The Netherlands Organization of Scientific Research). The position is for 1 year, after that it can be extended for 2 years. The salary is compliant to the CAO-OI (Collective Labour Agreement for Dutch Research Institutes) scale 9 depending on relevant experience and includes a pension scheme, a holiday allowance of 8% of the gross annual salary, a year-end bonus of 8.3%, flexible work arrangements and 42 days of holiday leave (for a fulltime appointment). You may expect attractive secondary employment conditions. We offer generous relocation expenses for employees coming from abroad and support with finding accommodation.


MORE INFROMATION
For additional information about the vacancy, please contact (Aarnoud van de Burgt). For more information about the procedure, please contact Mylene Lormans ( sr HR advisor).

Click here for more information about the NMF department.

We strive for our workforce to reflect diversity in society, including in terms of age, gender and cultural background. We appreciate it when candidates apply who can increase the diversity of NIOZ.
Closing date for applications: 29th of September