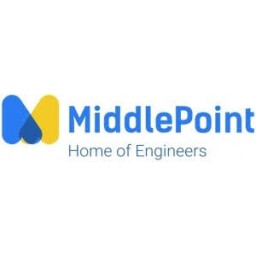 Middle Point
Specification Engineer (Interior Outfitting)
A leader in Dutch shipbuilding is looking for an Interior Specification Engineer to assist on some of its upcoming projects. Your focus will mainly be the interior outfitting of accommodation areas and you will often see projects through from first proposal to final delivery.

Tasks:
Creating technical specifications to be used by suppliers and subcontractors based on the initial design requests,
Working with the purchasing department to evaluate quotes from suppliers,
Ensuring designs are compliant with relevant class and flag societies, and in accordance with client requests,
Reviewing supplier and subcontractor engineering information e.g. schematics, drawings, calculations,
Verifying the technical performance of products and systems e.g. inspecting equipment,
Providing technical support for commissioning activities.
Requirements:
Bachelor's or master's degree in a relevant field of study e.g. shipbuilding, mechanical engineering,
5+ years of work experience within the shipbuilding industry,
Minimum 3 years' experience in presales/proposal stage within the maritime industry,
Strong experience in creating technical specifications for suppliers,
Experience in interior outfitting,
Experience in liaising with suppliers and subcontractors,
Solid command of the English language (both spoken and written),
EU citizenship.
Conditions:
Largely dependent on experience and skillset; in line with market standards. Let's discuss in a personal conversation.
Company description:
Since 2007 in the Netherlands and since 2015 in Germany, Middle Point has been the leading recruitment agency for maritime engineers, project managers and managers within the maritime industry.
More than 1100 engineers have been recruited by Middle Point to start or continue their successful career in luxury yacht building, shipbuilding, offshore companies and maritime service providers. Due to the high demand for engineers and technical professionals, Middle Point operates far across its national borders. Over the years we have collaborated with more than 50 different nationalities. Middle Point is deservingly named the international recruitment agency of the maritime world!
Location: Middelburg
Contact person
Shaunna Campher
[email protected]
+31 (0)6 4301 1861