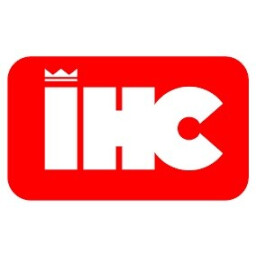 Royal IHC
Electrical Engineer (Hamburg)
Are you an experienced Electrical Engineer and have you worked on Offshore Wind and Renewable projects before? And do you want to focus on complex engineering problems regarding offshore wind substations? Please do contact us.
Due to expected growth in our organization we're looking for an Electrical Engineer who has experience with renewable and offshore wind project. As Electrical Engineer you will be working on behalf of KCI at our client's office in Hamburg for 4 days per week for a duration of 6 to 18 months.
Your key responsibilities will focus on;
responsible for electrical system design, studies and grid connection
Provision of overall electrical system design, modelling and simulation studies
Comply with project guidelines and current standards (i.e. ISO9001 requirements and local requirements)
Ensure hand-over of agreed documentation to O&M
Ensure technical and economical optimization of electrical system and array
Ensure electrical system design reports and verification of grid code compliance
Prepare & review technical documents
Continuously report progress, variations and challenges to the Technical PM/EPCI Director and provide input to various reports
Provide engineering support to Package Managers (especially the IAC, OSS, and ONS packages) and project team
Your Background;
Bsc. or master's degree in Electrical Engineering or comparable.
10 years' experience with electrical wind farm design, development or construction
Strong analytic approach and negotiation skills
Comfortable flagging problems when they arise and asking for help when needed
Ability to be proactive while working remotely or independently
Team player and strong communicator with internal and external parties
DISCLAIMER: The project of which this position owes its legitimacy is not yet awarded. The position can only be fulfilled after project awarding.
More jobs from Royal IHC
We are seeking for a logistics intern