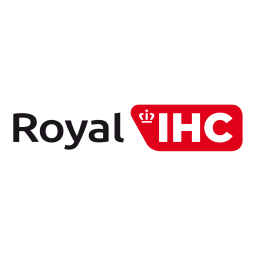 Royal IHC
(Junior) Technical Problem Solver
IHC Services & Spare Parts
As a 24/7 After Sales organization we provide services, spare parts, operational support, maintenance and upgrades on complex offshore deck equipment installed onboard offshore vessels and FPSO's. Our Service Support department consists of various teams; Sales, Operational Support, Project Coordination and Finance Administration. Our Operational Support team, are working closely together with Project Coordinators and Service Specialists in the Field. Flexibility and fast processing are key to maintain customer intimacy. We endeavor best efforts to maintain short lines with a focus to get the job done. Structured processes and clear communication are our main goals.
Support desk
In this role, you will be the first point of contact for our customers. This makes you the face of our organization, so remember to smile.
You will use your technical expertise to support on challenging operational and technical issues. Our customers are the largest offshore and dredging operators, but our Field Service Engineers on location rely on your technical support as well. To find the best suitable solution for the customer, you will work closely together with colleagues within the entire Royal IHC organization.
What will you be doing?
Working on exciting and complex customer issues.
Improving and developing new digital service solutions for (remote) customer support as part of our digital strategy.
Provide the solutions or upgrades to enhance our products
Discuss technical proposals with the customer and clarify details.
Assist the Project Coordinators on technical details when solutions will be implemented on site.
Assess warranty issues and provide alternative solutions.
Expand your system knowledge and broaden your internal network in the Royal IHC organization
Improve internal processes and update the installed product data base "as maintained".
In a world that is continually changing, innovations are needed and processes evolve.
With a fresh look, you will have a central role in these improvements and digital innovations. You will shape this together within a small team. Think of reduction of administrative actions and research into digital innovations. Of course, we find your own ideas most valuable.
What gives you energy?
Getting stuck into a complex technical problem like a terrier attacks its prey (no problem is too big).
Eager to continuously enrich yourself with new technological knowledge.
Building a positive and warm internal network within our large organization.
Work together with the customer on the current issue with the intention to help him as good as possible.
In a customer-friendly manner, you know how to challenge and test the client if needed.
Providing technical support and be a source of information for colleague departments.
A culture where people are not averse to working hard and putting their shoulders to the wheel together.
A warm team with a monthly joint lunch and team activities.
Maintaining and creating helicopter overview and structure.
What are you bringing with you?
Experience in understanding equipment functionality.
Strong affinity with digital innovations.
Bachelor, master or higher vocational degree in either electric, mechanic, hydraulic or software engineering.
You have a positive attitude and a natural tendency to deliver results.
You have good English and Dutch language skills both verbal and writing.
Well-developed planning and organizing skills.
Not afraid to ask for assistance and aware of your learning opportunities.
Experienced in working on a structured manner.