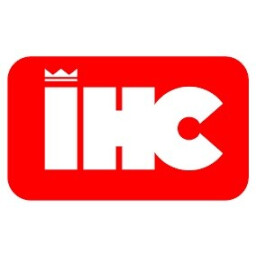 Royal IHC
Senior geotechnical advisor
Are you a creative, engaging Senior Geotechnical Advisor who is curious about pile handling and the interactions between equipment, foundation and soil? We are looking for a passionate professional to join IHC IQIP in Sliedrecht!
Job description
You'll be joining a small dedicated team which gives advice on all the aspects of foundation installation. Your focus will be on applied earth sciences and "geo technique", including the combination pile handling, interactions between equipment, foundation and soil. You will not just be an engineering team member, but also handle client consultancy assignments, which will require occasional travel. Our clientele comes from the offshore wind, oil and gas, coastal and civil engineering markets.
As Senior Geotechnical Advisor, you will be responsible for the following:
offering advice to all levels of the organization and to clients regarding geotechnical-related issues;
evaluating soil investigation results, and preparing geological models and geotechnical design profiles;
performing - or providing input for - pile drivability analyses;
preparing concept/detailed engineering reports and memos documenting geotechnical analyses and recommendations related to geotechnical risks;
performing drivability back-analyses to contribute to a project's database and encouraging direct input and feedback from the field;
assisting during the tender phase on various installation projects.
To be eligible for this position, you must have:
a university degree in applied earth sciences or civil engineering;
at least 3 years of work experience in a similar function;
knowledge of geotechnical subsurface explorations, and laboratory and in situ testing;
the ability to interpret ground investigation results: unitization, parameter identification, and design parameter profiles;
experience in shallow and deep foundation engineering analysis, technical report writing, and engineering contract documents;
strong analytical skills and advanced understanding of soil mechanics and geology;
experience with/knowledge of pile drivability evaluation, pile load tests, PDA, and dynamic pile capacity analysis;
excellent communication skills in English and Dutch, both spoken and written
More jobs from Royal IHC
We are seeking for a logistics intern