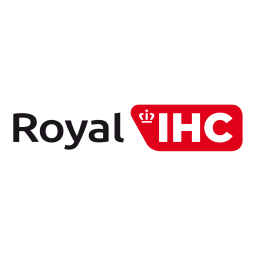 Royal IHC
SHE-Q Specialist/Radiation Officer
Do you have knowledge of radioactive substances and a high sense for safety and quality? Would you like to be active in the world of our Functional Discipline Digital Business Systems (FD DBS)? Then we are looking for you! We offer a job as a SHE-Q Specialist/ Radiation Officer!
As a SHE-Q Specialist/ Radiation Officer you facilitate the Functional Discipline Digital Business Systems on SHE-Q matters and you perform advisory, supervisory and executive tasks in the field of radiation protection for both internal and external customers.
As a SHE-Q/Radiation Officer you will be responsible for:
Facilitating on SHE-Q: advise, supervise and support the implementation of Royal IHC's SHE and Q policies within the FD DBS
Support FD DBS on implementing the I-CARE Safety Program and the I-WORK Management System Program
Support FD DBS on compliance with legislative and other requirements
Preparing and maintaining a Risk Inventory and Evaluation, keeping track of the Action Plan, with particular emphasis regarding radiological activities
Support the FD DBS in providing License-to-Operate SHE-Q related training and trainings about radiation safety
Support the FD DBS on organizing our Management System on business processes and SHE-Q: coordination and implementation of policies, manuals, procedures, process flows, work instructions and other supportive documentation
Conduct internal audits and assist with external and third party audits
Incident and near miss investigation, coordinating Issue/ Non-Conformity follow-up, lessons learned and establishment of preventive measures
Collect SHE-Q/Radiation related data, report on monthly SHE-Q KPI's against objectives, conduct trend analysis and provide findings paired with improvement proposals
Monitor the progress of assigned tasks of SHE-Q initiatives (e.g., SHARP cards, supplier evaluations, complaint, program, etc)
Provide information to management about SHE-Q related performance, findings and improvements of the SHEQ system and other points of attention in regards to effectiveness and compliance
Preparing and providing quarterly and annual management reviews to the management
Making and maintaining rules and procedures regarding the application of radioactive substances
Monitoring the compliance of the rules and procedures related to the use of radioactive substances and taking measures
Inspecting and securing incidents with an increased radiation level, where it is not immediately clear what causes that increased radiation level and coordinating further actions
Implement legal provisions, including making regular reports to relevant Ministries
Check and sign manufacturing certificates
Performing risk analyses and calculations to determine the exposure of workers and the public, including for the benefit of customers
Advising customers and colleagues on all questions regarding the use permit applications, possession or transport of radioactive substances
Maintaining contacts with governments regarding legislation and our license regarding the use, possession and import and export of radioactive substances
Technical advice regarding source replacement
Internal coordination of radiation safety
Coordinating and interacting with our internal stakeholders
Job requirements:
HBO work and thinking level
3+ years of relevant work experience
Ability to communicate in English and Dutch, verbally and in writing
Preferably in possession of 'Toezichthoudend Medewerker Stralingsbescherming (TMS)' (formerly known as '5A') or with relevant working experience and the will to obtain TMS
Experience with relevant ISO standards ( ISO45001, ISO14000, ISO9001)
Have an eye for detail and are a good observer
Preferred to have experience/knowledge of or exposure to the dredging industry or to have a demonstrable interest in Digital Business Systems in a maritime environment
Knowledge and experience in presenting, preparing reports, providing workshops or training
Royal IHC offers you:
Royal IHC offers you a challenging full-time job within a dynamic company. In addition, we offer you a competitive salary, travel allowance, profit share, pension allowance, training courses and at least 40 days of leave per year.
About Royal IHC
Royal IHC enables its customers to execute complex projects from sea level to ocean floor in the most challenging of maritime environments. We are a reliable supplier of innovative and efficient equipment, vessels and services for the offshore, dredging and wet mining markets.
With a history steeped in Dutch shipbuilding since the mid-17th Century, we have in-depth knowledge and expertise of engineering and manufacturing high-performance integrated vessels and equipment, and providing sustainable services. With our commitment to technological innovation we strive to continuously meet the specific needs of each customer in a rapidly evolving world.
As an employer we pride ourselves in providing a challenging, diverse and development focused working environment. Besides a very generous benefits package we also equip our employees with excellent tooling.
Are you interested in the above position and want to become a member of the Royal IHC team? Please apply directly! For more information about the role, Royal IHC or the application process, please visit royalihc.com/careers or call our recruitment department on +31 (0) 88-015-4444.
Please note that an online assessment can be part of the recruitment process.