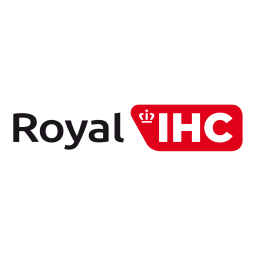 Royal IHC
Tactical Purchaser
Tactical Purchaser
Royal IHC is designing and building high quality, innovative vessels and equipment for the dredging and offshore energy markets. For the PMG Offshore Energy we are looking for a proactive tactical purchaser within the team responsible for Winches, Tensioners and Hydraulics.
The Tactical Purchaser is responsible for the project related procurement process on tactical level. You will be building and managing long term relationships with suppliers and improving supplier performance. You will work together within a team of tactical purchasers and operational purchasers to ensure the sourcing and delivery of all materials required for the projects. Together with and the manager procurement of the PMG you will also be involved for creating and maintaining the procurement strategy and procedures.
Part of the supply chain for Winches, Tensioners and Hydraulics will coincide with the supply chain that IHC has for its other PMGs. On top, Offshore Energy projects will have some specific requirements. For Offshore Energy projects you will act as the primary focal point to the supplier on all aspects related to the procurement package. You will report to the Manager Procurement of the PMG Offshore Energy.

In this function you will be:
Acting as the primary focal point within the project as for the suppliers on all aspects related to the procurement package.
Partly developing a sourcing strategy in a team for a specific product range within the PMG Offshore Energy.
Assisting in improving delivery performance for project based materials.
Participation in procurement process, Request for Quotation, Evaluation, Contracting and Expediting till execution.
Defining negotiation strategies together with the Manager Procurement.
Managing the execution of the project procurement technically and commercially and make sure PO execution is in line with specifications, planning and budget.
Creating a performance improvement plan together with several key Suppliers.
Requirements:
Bachelor degree in relevant field of engineering or economics.
3 years of relevant experience in procurement within the Hydraulic, Offshore, Marine or similar business in a technical and/or commercial position.
Technical knowledge of hydraulics is a plus.
Experience with procurement processes.
Proactive behavior and can work independently.
Tactical-minded, good communicator, structured and willing to take initiative.
Easily react to operational changes.
Fluent in Dutch and English.
Willingness to travel occasionally.
What we offer:
A great opportunity to contribute to the future of the maritime industry
Alongside your salary, you will receive reimbursement of your travel costs and a beneficial pension scheme
Personal development budget
At least 40 days of leave each year
Flexible working hours and the possibility to work from home (part-time)
Are you interested?
Please click 'apply'! Should you have any further questions about this particular role or the recruitment process, you can contact the department manager Carlo van Mourik